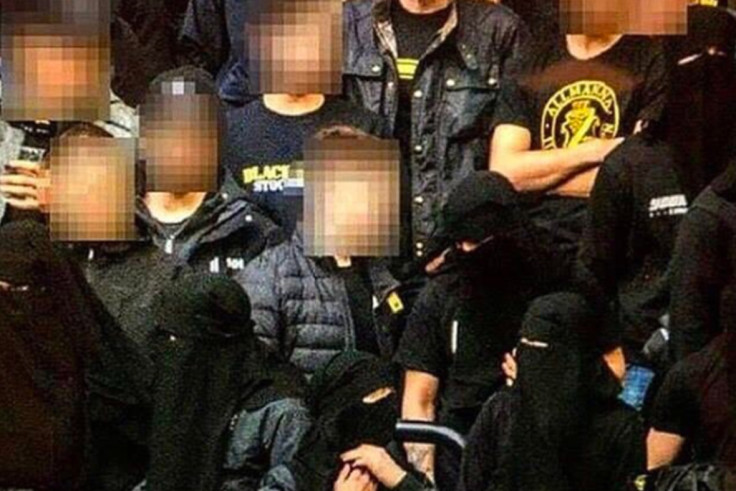 Football fans in Sweden have escaped a recent ban on face masks in stadiums – by instead wearing niqabs.
The Swedish government passed a controversial law banning the covering of faces in January in a bid to reduce violent behaviour by masked supporters.
But the new rules – enacted in March – allowed exceptions for "people who cover their face for religious reasons".
Sweden's Interior Secretary Anders Ygeman said this was to ensure the law didn't infringe on people's rights.
On Sunday (2 April), a small group of hardcore "ultra" supporters for Stockholm club AIK appeared to have a sudden religious conversion after they were seen trading face masks for niqabs during their 0-0 game with BK Hacken.
In a tongue-in-cheek message to Ygeman, they held aloft a banner in their home Friends Arena stadium which read: "Thanks for the loophole." Another read: "AIK's ultras mean well. We're now wearing masks for religious reasons."
While the law was supposed to land those who covered their faces in jail for up to six months, Ygeman said he saw the funny side. "In all honesty I thought the banner was quite funny," the politician told Swedish sports tabloid Sport Bladet. "It shows that AIK fans have a bit of humour."
Swedish Police had raised their own concerns about the ban when it was proposed last year, saying it could be difficult for officers to prove a mask had not been worn for religious reasons, the Local reported.
The government argued that personnel working at events would be trained on how to make those judgments, however.
Ygeman said he believed Sunday would be an isolated incident and not repeated by fans across the country. "I do not think we will see a 'niqab trend' in the headlines this year," he said.
AIK have won five of Sweden's top flight Allsvenskan league titles and finished runners-up in 2016. They next face IF Elfsborg on Monday.