L'Escale roadside restaurant, some 60km outside the central French city of Bourges, sits at the heart of France's trucking network. It is a hub for lorry drivers across the EU as they move the steel, appliances and machines of industry that power the continent.
The restaurant, close to the undulating green fields south of the Loire Valley and around the nearby town of Chateauroux, calls to the hundreds of truck drivers that visit every day with a sky-high neon red sign. Huddled around its two-floor structure are scores of HGVs bound for every nation in Europe.
Inside the sights are incongruous. Heavy-set moustachioed truckers in overalls and boots sit with napkins around their necks eating moules-frites, shellfish platters and steak tartare. Carafes of red and white wine litter the tables as the drivers fill, drink and then refill their glasses.
Dominique Thomas, the owner and manager of L'Escale, keeps the restaurant open 24 hours a day, seven days a week. An animated and charismatic man, he moves energetically between his customers, welcoming them to the restaurant he refers to warmly as "chez moi".
He has owned L'Escale since 2006 and been in the hospitality industry for 20 years. Buying the iconic trucking restaurant became a personal mission over the two and a half years it took him to secure a loan. "I wanted to breathe life back into the place, to make it respectable," he says.
Thomas describes a car-crash interior when he first arrived: orange and pink décor with highlights of British racing green.
In L'Escale a few of Thomas's clients are clustered around a widescreen TV showing coverage of France's upcoming elections. A poll across the screen shows the leader of the extreme-right Marine Le Pen polling well over 20% of the vote.
The restaurateur, who is no stranger to discussions of politics in his restaurant, is preparing to vote for what he describes as "the least-worst option". He will essentially vote to block Le Pen by supporting whoever faces her in the second round of the presidential elections.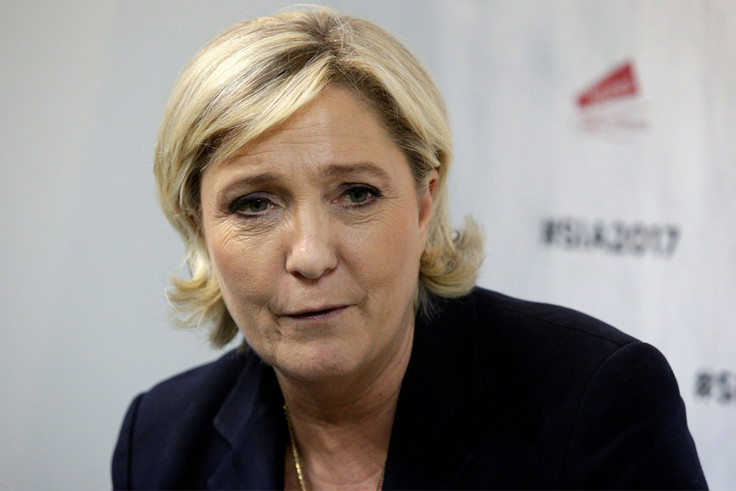 However, Thomas is concerned about the popularity of the National Front (FN) candidate. "I am afraid now because we could have an extreme vote," the restauranteur says. "Nobody speaks honestly, people are listening to her and people will be less afraid to vote for her," he adds.
He says Le Pen has become increasingly popular with truckers who see the EU and immigration as having unfairly impacted on their lives. "In the last 10 years I have seen a lot of firms, little firms, truck drivers with one or 10 employees lose their contracts because the big firms pay Polish drivers to travel from Poland, through Germany," Thomas says.
"They catch France's business. The Polish drivers are making less than half of the French drivers' salaries."
Standing at the bar at one end of the busy restaurant Antoine and Thierry, two French truckers, are discussing the election. Antoine, quietly sipping on an espresso and wearing a black windproof jumper bearing the logo of his driving company, plans to vote for the FN. Thierry, a large man wearing heavy gold and silver chains and a small earring in his ear, will vote for the right-wing Republican candidate Francois Fillon.
"I am against mass immigration. All our children are unemployed, they don't have work. We have massive immigration and yet we cannot find work for our own children," says Antoine, who transports large heavy-duty engines.
The 52-year-old, from Seine-et-Marne, says he is envious of Britain's decision to leave the EU and wishes France would do the same. Le Pen has promised to hold a referendum on French membership of the EU if she is elected.
Thierry feels Britain was fortunate to have kept its own currency and border controls while still in the EU but thinks the country will regret the decision. "They are going to get eaten. Because all of Europe operates together and competes with places like China," he says.
He also believes says there is no way Le Pen can have France leave the EU or the single currency, another of her campaign pledges, in the same way. "Voting to leave the European Union is too expensive for France," he says.
Antoine, on the other hand, is adamant. "England, we the French, Germany, all the rich countries are not the same as the smaller countries in the European Union," Antoine says. "We can't pay for others. It is not normal."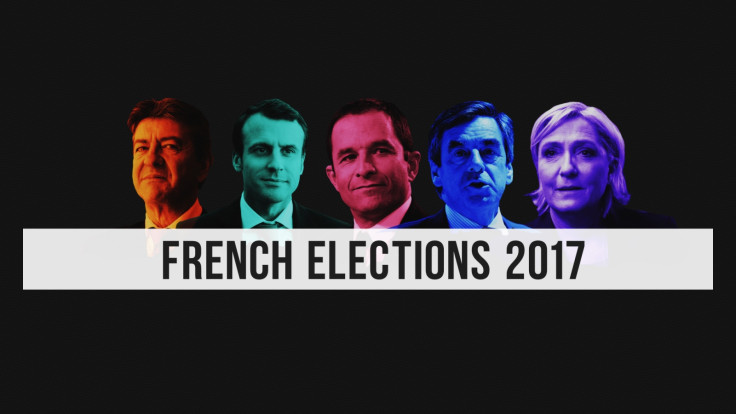 The trucker's own politics have been changed by his experiences with his son's unemployment. He explains how Antoine paid thousands of euros to help the 28-year-old get his lorry driving permits after he was left unemployed for four years. Now the pair work together in the same company.
Antoine defends his position on immigration explaining he has no problem with individuals. His own grandparents emigrated to France from Portugal. "I respect everyone and if they don't respect me then they don't respect me. If they respect me I will respect them too," he says.
Ultimately Antoine feels like he and his family have been let down by the political establishment. "We are underpaid, our children cannot get work, it is not normal, and then they have to be helped by the state," he says.
His disillusionment is echoed not just across France but by a wave of populism, anti-immigrant and anti-European sentiment sweeping the continent and translating into a desire to give far-right a chance. "We have tried the left and they have abandoned us, we have tried the right and they have abandoned us.
"After all these years they have left a good mess and they have changed nothing. So I say why don't we try with Marine Le Pen? Why not? Because we have never tried with her before," he says.