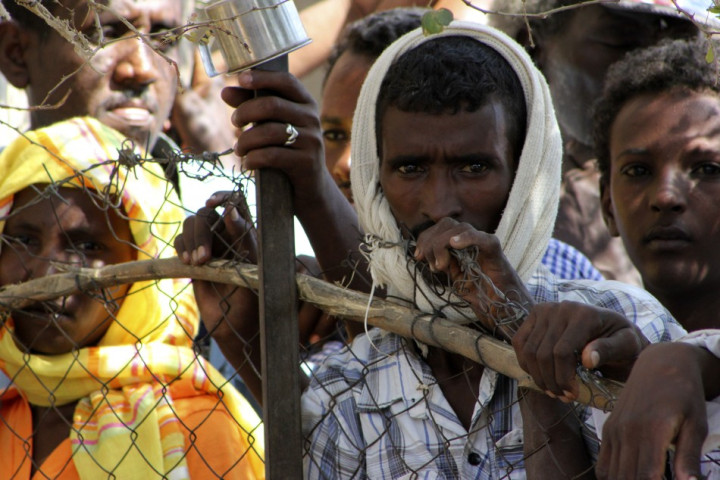 A Stockholm court has charged two young Swedish nationals of Middle Eastern origin with extortion in connection with the kidnappings of Eritrean asylum seekers.
The two, aged 21 and 18, allegedly demanded money from families living in Sweden for the safe return of loved ones. The suspects, who were arrested in February, have been accused of trying to extort $33,000 (£22,000) in ransom demands.
Eritreans in Sweden have claimed that hundreds of families in their native country have been targeted by kidnappers in the Sinai, according to The Local.
Swedish human rights activist and Radio Erena presenter Meron Estefanos, who has been broadcasting phone conversations with Sinai hostages since January 2011, reportedly tried to stall a ransom negotiation but was told to "save the money for the funeral" of kidnapped victims.
"There is a suspicion that Eritrean refugees have been kidnapped while fleeing the country and that people in Sweden have then been forced to pay for their release," said Krister Peterson, chief prosecutor at the International Public Prosecution Office.
At least seven Swedish Eritrean families were targeted in 2012 by an Eritrean military officer. He took Eritrean hostages and gave their families 24 hours to pay a $7,000 ransom for their release. Failure to pay up would see the victims handed over to kidnap gangs in Egypt.
In the separate case in Stockholm, one of the two suspects facing trial is Palestinian and has links to the region, according to the prosecutor. He has denied the charges, claiming he thought he had collected some sort of "legitimate payment".
In April, Amnesty International put the spotlight on Eritrean asylum-seekers who are kidnapped from Sudanese refugee camps by the local Rashaida tribe, sold on to Bedouin criminals in Egypt's Sinai peninsula and severely abused while held for ransom.
Torture of kidnap victims is carried out routinely in the Sinai and includes severe beating, electrocution, drowning, burning, hanging, amputation, rape and sexual abuse, according to Amnesty's report.
Criminal gangs demand ransom payments of up to $40,000 from the families of the kidnapped. Refugees die from injuries or because their families are unable to pay.
One thousand refugees are held captive in the Sinai, according to Estefanos. About 7,000 people in total may have been tortured and 4,000 may have died as a result of people-trafficking from 2009 to October 2012, according to recent data. A total of 3,000 people disappeared from 2007-11.