Saudi Arabia has blocked the transfer of four monkeys to a zoo in Riyadh from Sweden because of its diplomatic spat with Stockholm.
The owner of Skansen Zoo, Jonas Wahlstrom, was supposed to transfer two pairs of pygmy marmoset monkeys to a small zoo outside Riyadh in May, but he told IBTimes UK he had received a call last weekend from the zoo saying that Saudi authorities would not grant entry to the animals.
In mid-March, Saudi Arabia withdrew its ambassador to Sweden in retaliation for comments made by Swedish Foreign Minister Margot Wallström about the kingdom's human rights record, and after Stockholm ended a long-standing defence cooperation agreement with Riyadh.
On 19 March, Saudi Arabia then announced it would not issue any new visas for Swedish business people. Saudi Arabia has since decided to send its envoy back to Sweden, but relations have yet to return to normal.
Monkeys entry permits denied
"I was told that the Saudi authorities don't allow the Rihyad zoo to bring in monkeys from Sweden because the political situation is a bit tricky," Wahlstrom told IBTimes UK from Skansen Zoo in Stockholm, which specialises in breeding the 12cm long pygmy marmosets, the smallest monkeys in the world.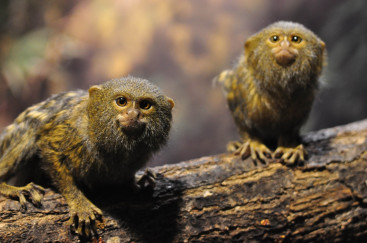 "After freezing permits for business men coming from Sweden, they have now frozen the import permits of pygmy monkeys too. We need to ask the Foreign Office in Stockholm to handle the monkey business with Saudi Arabia," Wahlstrom said, adding he stood by his foreign minister's human rights comments.
The head of Skansen Zoo, which has sent around 500 monkeys from its breeding programme to zoos worldwide including London Zoo, said he does not know when the transfer will happen.
"For the moment, the four pygmies will stay with their 50-member strong family here until they are picked out or, if the situation with Riyad takes too long, they will go somewhere else."