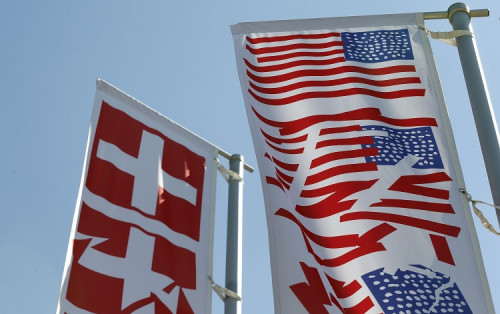 Lombard Odier & Cie, the Swiss private banking institution founded over 200 years ago, is the latest to agree to join a US programme aiming to provide restitution for tax evasion by wealthy Americans.
The Geneva-based bank with 203 billion Swiss francs ($229.8bn, €165.8bn, £139.8bn) in client assets is the biggest privately-held firm so far to say publicly it will take part in the scheme.
Under the disclosure programme Switzerland's banks are categorised according to their putative involvement in shielding US client assets from the IRS.
In return for handing over data on secret accounts, those banks which may have hidden assets from US tax authorities may incur fines, but will avoid potential prosecution by the US Justice Department. This refers to banks falling within "category 2" of the programme.
Switzerland's banks have until the end of the year to sign up.
Lombard Odier said in a statement: "After a detailed analysis of the program and its implications, the Bank has decided to take the prudent step of signing up to category 2 within the required deadline of 31 December 2013. It reserves the right to join category 3 which opens in the summer of 2014."
Banks in category 3 are looking for official vindication from the Justice Department, following an all clear from an independent examiner.
A number of smaller listed Swiss banks have come forward to enlist in the scheme. But the majority of Switzerland's private banks are unlisted and often family-run firms, such as Lombard Odier.
Interestingly, Lombard Odier partner Patrick Odier is also chairman of the Swiss Bankers' Association, the body that represents the country's 300-odd finance houses.
In public Odier has been supportive of the US programme. He told the FT in an interview that it will remove uncertainty hanging over the sector.
Meeting the year-end deadline is proving costly for Swiss banks, which have had to employ an army of lawyers, forensic accountants and bank employees to wade through decade's worth of complex data.
In terms of costs, Odier said that "for the vast majority of Swiss banks the price of dealing with the past will be bearable".