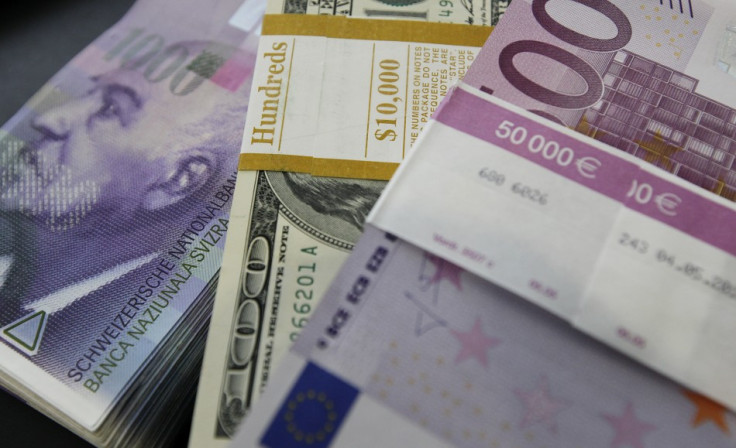 Switzerland's central bank has introduced negative deposit rates of 0.25% on commercial bank deposits in order to curb demand for the Swiss franc and maintain its currency ceiling.
The Swiss National Bank (SNB) said it is introducing negative interest rate, "with the aim of taking the three-month Libor into negative territory."
"The SNB reaffirms its commitment to the minimum exchange rate of CHF 1.20 per euro, and will continue to enforce it with the utmost determination. It remains the key instrument to avoid an undesirable tightening of monetary conditions resulting from a Swiss franc appreciation," the bank said in a statement.
The central bank noted that a number of factors have prompted increased demand for safe Swiss franc investments over the last few days, and the negative interest rates would make them less attractive, thereby supporting minimum exchange rates.
As per the new set up, negative interest is charged on sight deposit account balances denominated in Swiss francs, provided that the account holder is a bank, securities dealer, cash processing facility, clearing and settlement organisation, mortgage bond institution, insurance company, international organisation or central bank.
Negative interest is charged only on the portion of the sight deposit account balance which exceeds a certain threshold, which shall be at least 10m Swiss francs.
Negative interest will be charged as of 22 January, 2015.
Switzerland is considered one of the world's safest harbours for money, and inflows into the country rose considerably during the eurozone crisis, triggering a big appreciation in the Swiss franc. Subsequently, the SNB introduced currency ceiling.
The Swiss franc has been rising in recent weeks as a plunge in Russian rouble prompted many oligarchs to keep their money offshore.
Negative interest rates would temporarily help Switzerland keep its reserves unchanged. The SNB's reserves surprisingly increased during the eurozone crisis, as it bought massive amounts of eurozone bonds.
"The SNB is prepared to purchase foreign currency in unlimited quantities and to take further measures, if required," the central bank added.
The Swiss franc has weakened sharply after the announcement, and is trading down 0.31% at 3:27 am ET.