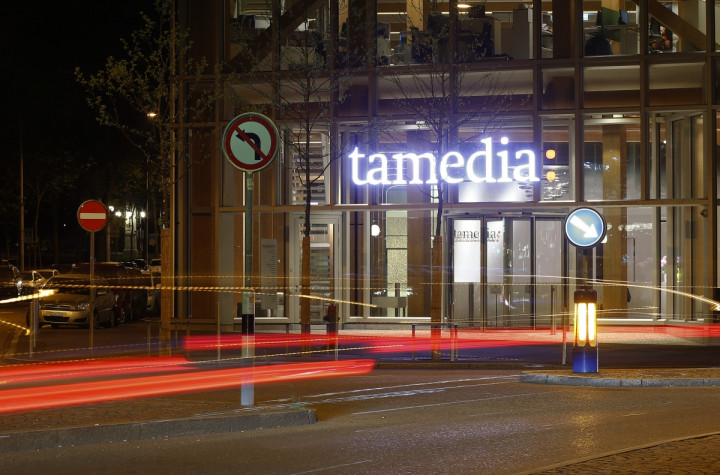 The Swiss franc has continued southbound on Wednesday after the KoF index, a composite leading indicator for the Swiss economy, fell below its long-term average for the first time in about two years, indicating the extent of challenges the economy is facing.
The KOF barometer has fallen by 2.4 points – from 100.5 in June (revised from 100.4) to 98.1 for July, which is below its long-term average value of 100.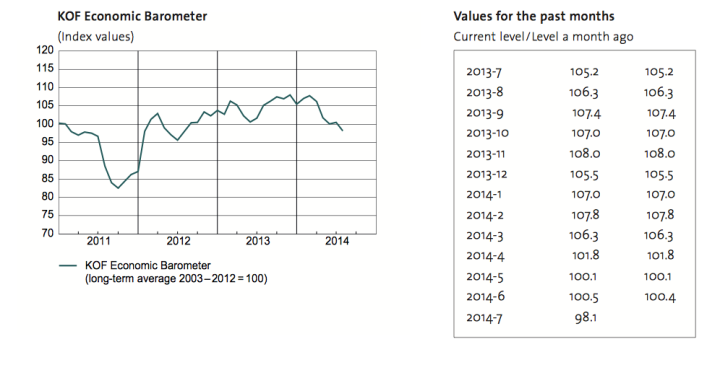 The index had stabilised in the previous month, but it now continues the downward tendency that started in February this year, the KOF Swiss Economic Institute said on 30 July.
The Swiss economy is losing some of its momentum, the KOF statement said.
"In particular, the indicators for the hotel and restaurant sector indicate an economic dampening. But also in construction-related sectors of the economy and in the Swiss industry the data point to a less dynamic development than before," according to the release.
KOF said that the industrial sector indicators paint a mixed picture.
"In the metal industry a less favourable development is indicated, while the prospects have improved for manufacturing of machinery and equipment. Almost unchanged are the values of the indicators for the chemical industry," it said.
"Overall, the sales prospects have deteriorated slightly in the most important foreign markets for the Swiss economy. In this regard, the United Kingdom is a particularly positive exception," KOF said.
Following the release, USD/CHF rose to a high of 0.9081, its highest since 3 February, from the previous close of 0.9075. EUR/CHF traded up to 1.2167 from 1.2161.
A consumption indicator for the Swiss economy, published an hour before the KOF data, had mentioned the June KOF release with regard to its information on retail trade and tourism.
The UBS consumption indicator for June rose to 2.06 from 1.80 in May, as per the release on 30 July.
"Business activity in the retail sector, as surveyed by the Swiss Economic Institute (KOF) and included as one of five sub-indicators in the calculation of the UBS consumption indicator, continued its upward trend in June. At 19 points, the index reached its highest value since January 2009," the UBS release today showed.
The KOF readings published today will reflect only in the next month's UBS consumption indicator.