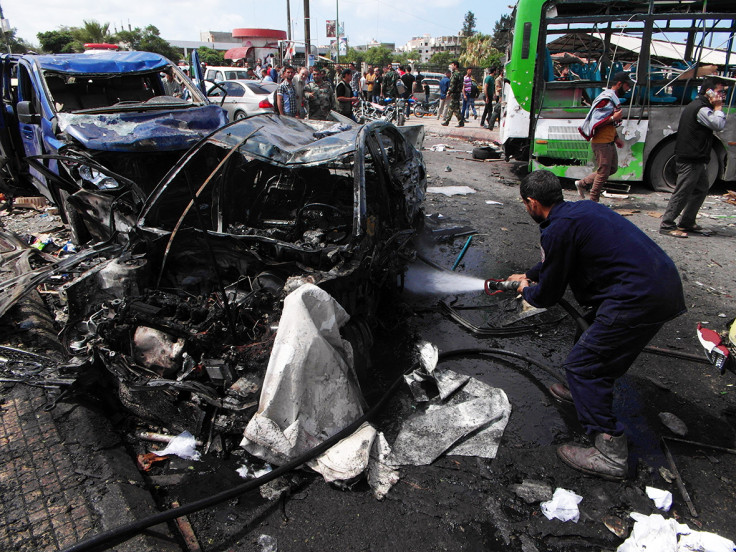 At least two people have been killed and eight others wounded in a bomb explosion outside a mosque in Syria's coastal city of Latakia. Al Jazeera, citing State TV, reported the explosion occurred in the city centre when people were leaving the Khulafa Rashideen mosque following afternoon prayers. The Britain-based Syrian Observatory for human rights put the death toll at three.
A senior police officer was quoted by Sana news agency as saying that a motorcycle-borne suicide bomber blew himself up in the area. No one has claimed the attack so far.
Later on Thursday (2 June), insurgents attacked Assad's ancestral town of Qardaha, further inland in Latakia killing at least one person, Reuters reported
Last month, two bomb blasts ripped through the cities of Latakia and Jableh killing at least 150 people. The attacks were claimed by Islamic State (Isis) saying they targeted the Alawite minority sect to which President Bashar al-Assad belongs.
Since the conflict began in 2011, Latakia and Tartus have been government strongholds.
Meanwhile, other parts of Syria besieged by government and rebel forces, received humanitarian aid for the first time since November 2012 on 2 June by the ICRC. France and the UK have urged the UN to begin airdrops to the areas that are hard to reach by ground.
UN special envoy to Syria, Staffan di Mistura, said he wants to see improvement in access to besieged Syrian areas before he could announce another round of peace talks.