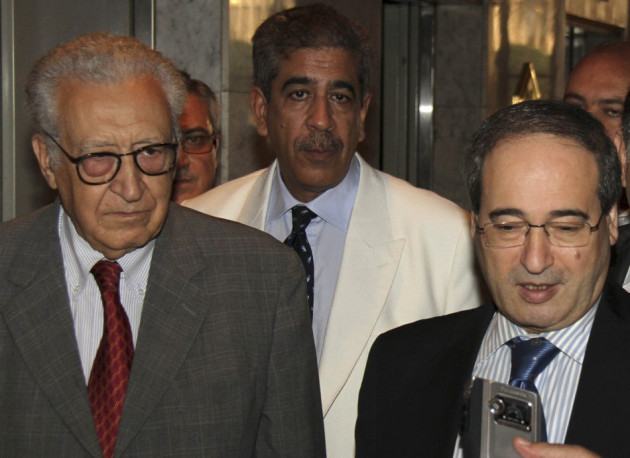 UN mediator Lakhdar Brahimi has announced that the Syrian government has agreed to a ceasefire during the Eid al-Adha holiday.
From Cairo, where he is holding talks with the secretary-general of the Arab league Nabil al-Arabi, Brahimi reportedly pushed "extremely hard" for a truce in the war-torn country, Reuters said.
He proposed that both sides bury the hatchet during Eid, a four-day religious holiday over the weekend.
"After the visit I made to Damascus, there is agreement from the Syrian government for a ceasefire during the Eid," Brahimi said. He hopes a truce would "allow a political process to develop".
UN spokesman Martin Nesirky said: "This is an extremely important moment [for Syria]."
The UN Security Council is divided over the conflict with western countries pushing for international sanctions against Syrian president Bashar al-Assad and Russia and China vetoing the moves.
The Syrian Observatory for Human Rights said the continuing violence across the country were dimming hopes for an Eid ceasefire.
"Neither the rebels nor the regime appear to want a ceasefire, and the daily death toll continues to exceed 100," Rami Abdel Rahman, observatory director, said.