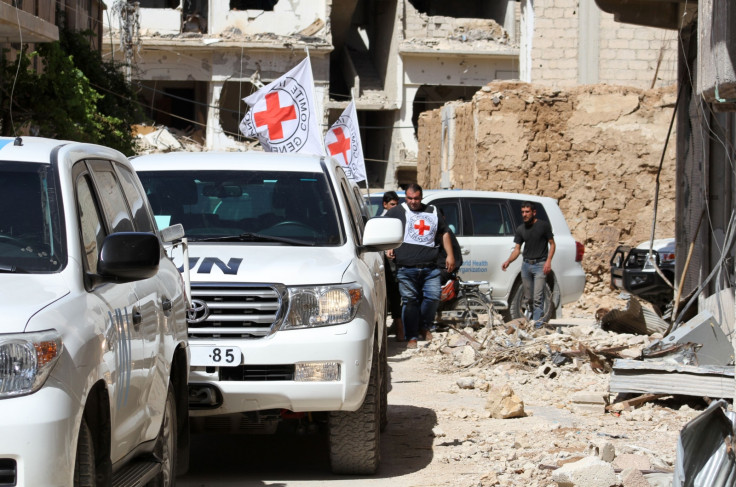 The embattled Syrian government has approved for humanitarian aid to be delivered in more areas near the besieged city of Damascus, including Daraya, the UN said on Wednesday (8 June). Spokesperson for the organisation, Stephane Dujarric, said President Bashar al-Assad's regime had agreed to lift the blockade to allow convoys to reach Moadamiya and Douma areas as well.
Overall, humanitarian aid is being delivered in 15 areas, Dujarric said, according to reports.
However, the regime has denied access to al-Waer in Homs and Zabadani in Damascus. "We are continuing to seek permission for those areas for land convoys," Dujarric said. On 1 June, Daraya received aid of essential supplies like vaccines and medicine, but no food could be delivered. The delivery was the first in the area since November 2012.
France and UK had earlier pressed for the UN to airdrop essential supplies in areas blocked off by the Syrian regime, but the UN had waited for the Syrian regime to grant permission to reach the remote areas.
Earlier, Dujarric had said that the main focus was to reach cities that have a large population via land as there were logistical problems involved in airdropping aid.
More than 500,000 people in Syria live in areas that have been blocked by government forces. According to reports, Western diplomats have expressed doubts over the regime approval to reach the remote areas. In the past, essential supplies have been taken away allegedly by government forces, even after the UN had sought permission for the relief material to be delivered to Syrians caught in the civil war.