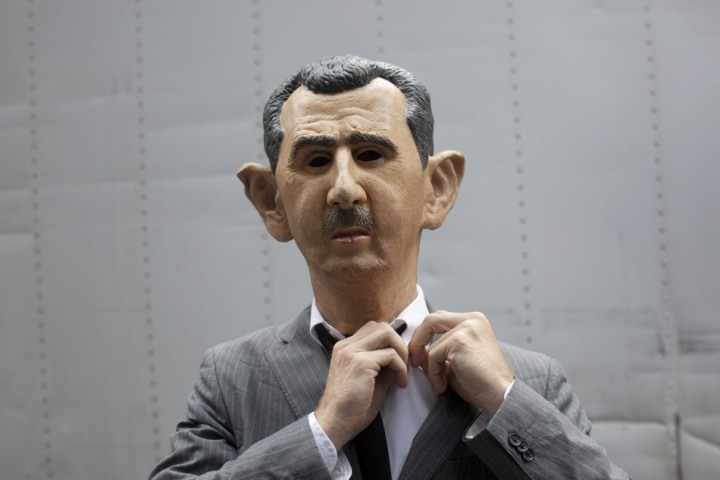 Syrian opposition groups fighting against President Bashar al-Assad have marked his birthday on 9/11 with scornful and mocking messages.
Assad celebrated his 48th birthday on 11 September, the day the US was hit by a wave of terror attacks.
Both supporters and opponents of Assad took to cyberspace either wishing him or cursing him.
A major opposition group's Facebook page said: "Bashar, son of Anisa and Hafez, Allah curse them. He was born to destroy Syria and murder thousands of children and innocents. We say to him on this miserable anniversary: every year a million curses upon you, you and your parents, and know that our revolution will triumph sooner or later and you will not escape punishment."
A caricature was also posted alongside the message showing Assad holding a knife and about to cut a blood-covered cake.
Symbolising the two-year-long bloody civil war, birthday candles are shown emitting smoke.
Another opposition page said this would possibly be Assad's last birthday.
An anti-Assad message from the strife-torn city of Hama read: "On this day is the birthday of the dictator of Syria, Bashar al-Assad. That god will make it the last birthday in his life, and that god will make his end worse than that of Pharaoh, worse than that of Gaddafi and worse than that of the most brutal dictators in the history of history."
Pro-Assad groups have also marked the birthday with greetings to the Syrian leader. According to an AFP report, residents were asked to join a convoy of cars in Damascus in wishing Assad.
Taking a dig at other Arab nations, another Assad-backed website, Dams Post, said: "Thousands of Syrians are sending greetings to social networking pages that support him. Unlike kings and presidents in Arab countries, Assad did not make an official state holiday out of his birthday. This is why only a few Syrians know that it is his birthday."