Syria: Assad regime barrel bombs kill at least 35 people in Aleppo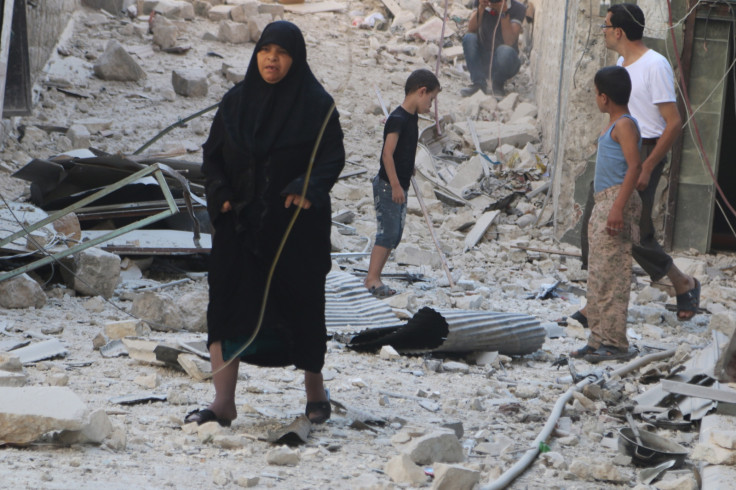 At least 35 people have died and 50 others been injured in a series of barrel bombs dropped by forces loyal to President Bashar al-Assad in a town near the Syrian city of Aleppo today (13 July), according to local activists.
Eight barrel bombs were allegedly dropped on a street market and homes in the town of al-Bab. At least one of those who died was thought to be a child.
The UK-based Syrian Observatory for Human Rights (SOHR) said 13 were known to have died, with 40 injured and 10 others missing following the attack, but other activists in the area told al Jazeera the death toll was much higher.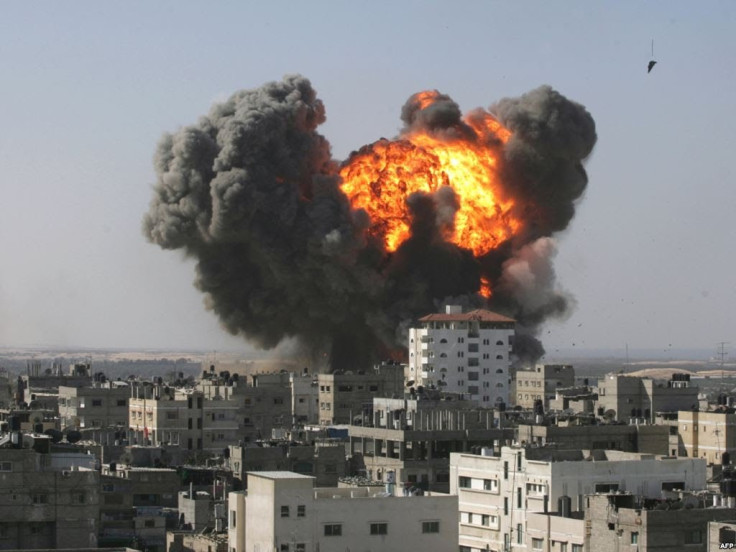 In a similar attack on Saturday, 28 people were killed in al-Bab according to Reuters quoting the SOHR. On 31 May, another government strike killed at least 55 people in the town, which is held by Isis, though many of the casualties of the recent attacks have been civilians.
Barrel bombs are usually large metal containers packed with high explosives and shrapnel or chemicals which are dropped from high altitude using helicopters. They are favoured by those who use them as they are cheap but greatly feared by victims as they are notoriously inaccurate.
Despite a wealth of documentary evidence, Syrian President Bashar al-Assad has repeatedly denied using barrel bombs as part of the military campaign during the bloody civil war in which at least 220,000 people have died since 2011.
The SOHR claims the attack on al-Bab on Saturday was made using so-called "container bombs", which are even more destructive than barrel bombs.
"The army used 'container bombs' which are three times more powerful than 'barrel bombs'," said the SOHR's director Rami Abdel Rahman (quoted by Israel National News).
Activists claim the Assad regime also detonated explosives beneath Aleppo's famous citadel on Sunday (12 July) after receiving information that opposition fighters had built tunnels there to shelter. The citadel, a world heritage site, is reported to have been damaged and an unknown number of people killed.
© Copyright IBTimes 2023. All rights reserved.