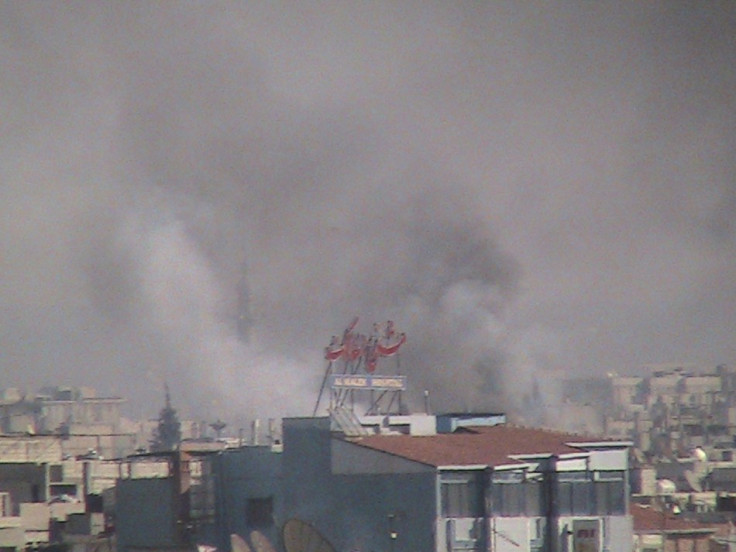 Following fighting between Syrian forces and the opposition Free Syrian Army (FSA), troops loyal to the regime of President Bashar al Assad have threatened to bomb Homs, leaving activists fearing that an offensive is about to be launched against the city.
As President Assad repeatedly refuses to step down, and the rising death toll from the regime's crackdown has now reached 5,000, the anti-government struggle has increasingly become an armed one.
The FSA, a group of army defectors leading the armed insurgency, has reported mounting rebel attacks in Idliband in Deraa, which are at opposite ends of the country.
The armed group has also warned that its forces are now in control of several areas of Homs.
Tanks are now surrounding the city and troops from the Syrian Army have begun to dig trenches in a bid to isolate opposition militias, according to reports.
Residents of the city are now at risk of being caught in the middle of the fighting.
The Syrian Army had issued a 72-hour ultimatum to the FSA, warning that they would bomb Homs if defectors had not surrendered their weapons by the stroke of midnight on Monday.
Activists now fear government forces are preparing for a military offensive on the city, with both armed militants and civilians at risks of being crushed.
Further confusion has been thrown into the mix by reports from opposition militias claiming they are being attacked by the shabiha, a term used to describe groups of thugs, thought to be Allawites, employed by the government to attack any protesters opposed to the regime.
As the revolutionary forces arm themselves, the shabiha have reportedly turned their focus to armed militias, including factions of the Free Syrian Army.
Meanwhile, supporters of the regime claim there has been a rise in sectarian killings.
As fighting has intensified over the past week, hospitals have warned that they are running out of blood supplies.
After a further 16 people were killed on Monday, most of them in Homs, members of the Syrian opposition forces have reiterated their calls for an international intervention in the war-torn country.