Syria: Assad's Army Officers 'Unaware' of Rockets Loaded with Toxic Gas in Ghouta Attacks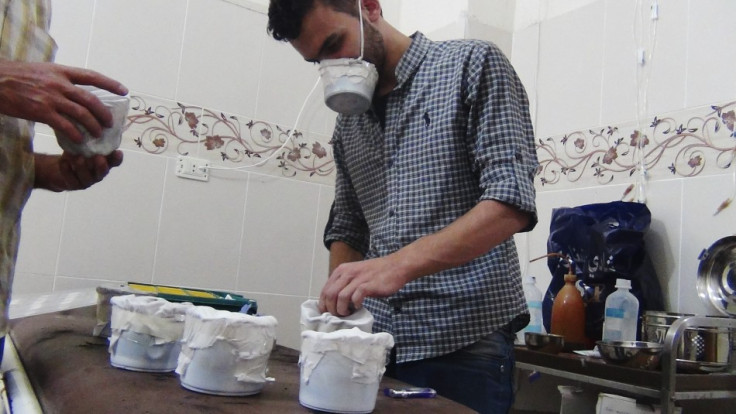 Syrian army officers were allegedly unaware that the rockets they were firing in Ghouta contained toxic gas, according to reports.
A source from a well-connected family in the Syrian regime told Emirates-based The National newspaper that the chemical missiles were given to army officers responsible for the attack just a few hours before they were deployed.
According to the paper, the officers thought they were conventional weapons although they came from air force intelligence headed by Assad's cousin Hafez Maklouf and not from the ministry of defence.
The air force intelligence is one of the Assad regime's most-feared repressive apparatus and its members are part of the president's inner circle. Assad's father Hafez was commander of the air force before coming to power in 1968.
The paper also reports an account from the opposition Syrian National Council (SNC) on what happened in the Ghouta region during the attack. The SNC said rockets loaded with chemicals were sent to General Tahir Hamid Khalil and launched from an army base at 2.30am.
Meanwhile, President Assad told Russian paper Izvestia that opposition claims that his troops carried out the chemical weapons attack were "nonsense".
"How can the government use chemical weapons, or any other weapons of mass destruction, in an area where its troops are situated? This is not logical. That's why these accusations are politically motivated, and a recent string of victories of the government forces is the reason for it," he said.
He also warned foreign countries willing to intervene in Syria with missile strikes.
"Failure awaits the United States as in all previous wars it has unleashed, starting with Vietnam and up to the present day," he warned.
© Copyright IBTimes 2023. All rights reserved.