Syria: Hundreds Feared Dead after Assad 'Gas Attack' on Damascus Suburbs
Rebels claim troops loyal to President Bashar al-Assad bombarded suburbs with nerve gas overnight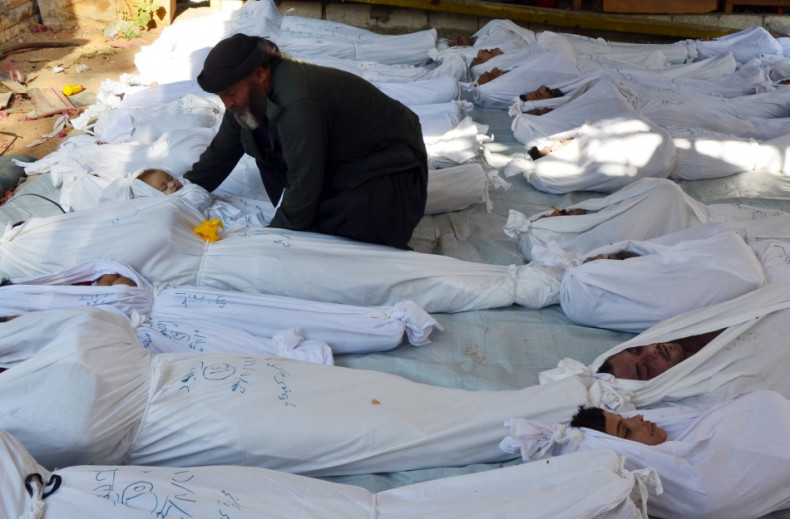 Hundreds of people are dead after being attacked with what was said to be poisonous gas in suburbs outside Damascus.
Rebels claimed that troops loyal to President Bashar al-Assad bombarded Ghouta, Zamalka, Arbeen and Ein Tarma with intense shelling.
Some sources told Al-Arabiya that 635 people had been killed, although Reuters put the figure at 213.
The Syrian Observatory for Human Rights, citing activist contacts, claimed that Assad's troops began bombarding Ghouta in the dead of night, using rockets "with poisonous gas heads".
"Regime forces after midnight stepped up military operations in the East Ghouta and West Ghouta zones of the Damascus region with aircraft and rocket launchers, causing several dozen dead and wounded," the SOHR said.
One video posted by activists on YouTube apparently shows over a dozen people, including several children, dead after inhaling what is described as a chemical agent.
However neither the video nor the death toll estimates have yet been independently verified. Indeed the government has yet to comment on reports of a chemical attack.