Syria: Bashar al-Assad dismisses US overtures on peace negotiations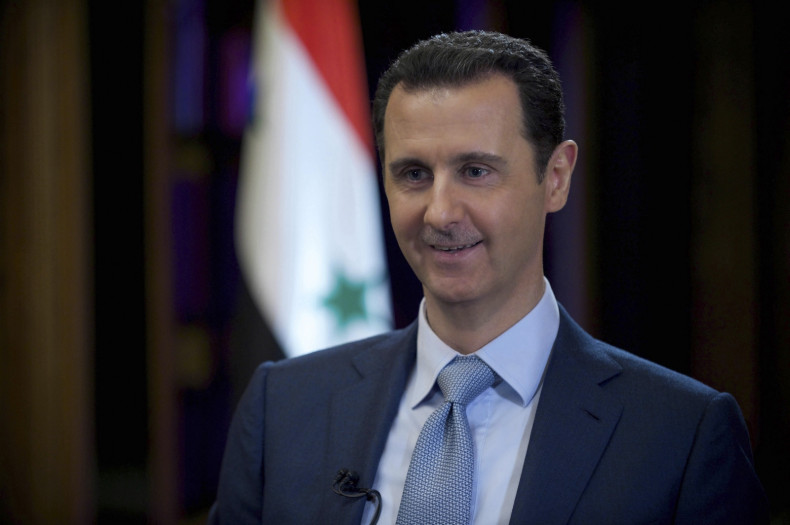 Syria's President Bashar al-Assad has brushed aside overtures from the US to take part in negotiations to end the country's four year civil war, saying "declarations from outside do not concern us".
In an interview with CBS on Sunday, 15 March, Kerry did not reiterate the US's usual position that Assad has to step aside as a precondition for peace talks to be successful, and when asked if the US would be prepared to talk to the Syrian dictator, he remarked "we have to negotiate in the end".
Assad though did not reject the suggestion entirely.
"We are still hearing the declarations and we should wait for actions and then decide," he said in remarks broadcast on Syrian state television and reported by Reuters.
He said that an international re-evaluation of the situation in Syria would be welcome, but called on foreign powers to stop supporting "terrorists", the term he uses for rebel groups battling to topple the government.
"Any talk on the future of the Syrian president is for the Syrian people and all the declarations from outside do not concern us," he said.
The West backs some secular rebel groups, which it is alleged to have provided arms to, and is planning to train them with Turkey to combat Islamic State (Isis) on the ground in Syria.
Both Syria and the US-led coalition have launched air strikes against common enemy IS, though they have not coordinated their attacks.
In the interview, Kerry said that increased international pressure may be necessary to bring Assad back to the negotiating table.
"What we're pushing for is to get him [Assad] to come and do that, and it may require that there be increased pressure on him of various kinds in order to do that," Kerry said.
Talks between Assad's government and rebel groups convened in Geneva in December but collapsed in their initial stages, and subsequent talks organised by Russia in December were boycotted by rebel groups.
The civil war in Syria, which moved into its fifth year on Sunday, has claimed more than 200,000 lives and made millions homeless.
Turkish Foreign Minister Mevlut Cavusoglu criticised Kerry for suggesting Assad should be part of negotiations.
"You are going to have what [kind of] negotiations with a regime that has killed over 200,000 people and has used chemical weapons?" he asked, in remarks quoted by the state Anatolia news agency. "Up until now, what result has been reached [with the regime] through negotiations?"
The US came close to launching air strikes against Syrian regime targets in 2013 after allegations it had used chemical weapons against civilians.