Catholic Priest Beheading Video: Francois Murad Execution in Syria 'Vigorously Denied'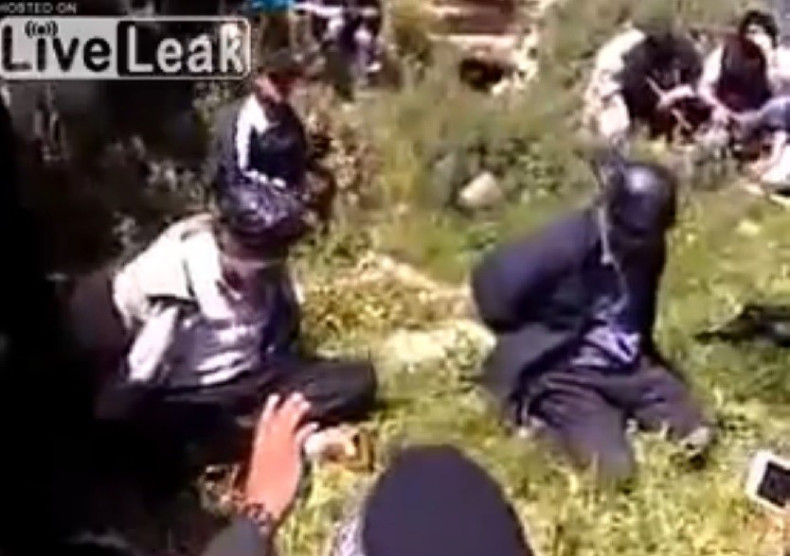 The Custody of the Holy Land, which oversees operations by Catholic priests in the Middle East, has "vigorously" denied that three Franciscan friars were beheaded in Syria last week.
Reports about the summary execution emerged after Catholic Online arbitrarily linked graphic video footage of a beheading by alleged Islamist fighters in Syria with the death of Francois Murad, a 49-year-old Franciscan father.
According to reports by the Vatican, fighters loyal to the radical Jubhat al-Nusra front attacked the Convent of the Custody of the Holy Land in Gassanieh, in northern Syria, where Murad had taken refuge, and killed him on 23 June. But the circumstances of his death are not "fully understood" according to a statement by the Vatican.
The Custos of the Holy Land, Father Pierbattista Pizzaballa, denied that friar Murad is one of the three people beheaded in the video, and confirmed that all the other priests in the area are still alive.
"The Custody denies news stories that claim that three Franciscan friars have been killed in Syria in the last forty-eight hours," reads a statement. "The Custody keeps itself as informed as circumstances allow of the events in Syria and of the news of its friars who are still present there. Having received news today, Friday the 28th of June, at noon it vigorously denies these stories."
The video was "uploaded by al-Qaida to terrorise Christians," according to Andrea Avveduto, of the non-governmental organisation Custody of the Holy Land. "The corpse of Murad was intact. The friars in the region exclude that the priest was one of the people beheaded in the footage."
The first user to upload the video on YouTube was SyriaTruth, a pro-Assad network that has been the mouthpiece for the Syrian regime in the last two years.
READ: Catholic Priest Beheading Video: Francois Murad Execution in Syria 'Vigorously Denied'