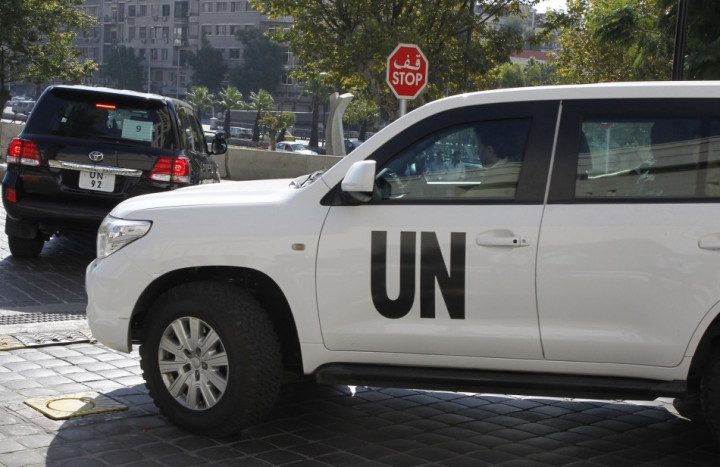 Experts from an international watchdog have begun destroying Syria's chemical weapons stockpile, an official told AP.
A team from the Hague-based Organisation for the Prohibition of Chemical Weapons (OPCW) has set off for a site where they are "beginning verification and destruction," an unnamed OPCW source said.
"Today is the first day of destruction, in which heavy vehicles are going to run over and thus destroy missile warheads, aerial chemical bombs and mobile and static mixing and filling units."
On arrival in Syria last Tuesday, an OPCW official said that explosives, sledgehammers and concrete may all be used to destroy weapons.
"Phase one, which is disclosure by the Syrians, is ending and we are now moving towards phase two - verification, and destruction and disabling," a UN source said.
The OPCW began its work following a UN agreement between the US and Russia, Syria's most significant international ally.
In August, the Syrian army allegedly used chemical weapons to slaughter hundreds of civilians in Ghouta, Damascus.
Syrian president President Bashar al-Assad claims that rebels were responsible for the attack in an apparent effort to spur Western intervention in the country's civil war and topple the government.
The US claimed it had evidence showing Syrian forces to be responsible, and at one point seemed poised to launch military attacks against Syria in response.
But following intense diplomacy, the Syrian government instead agreed to hand over its chemical weapons for destruction.
Under the terms of the UN agreement, Syria's chemical weapons are to be destroyed by next year.