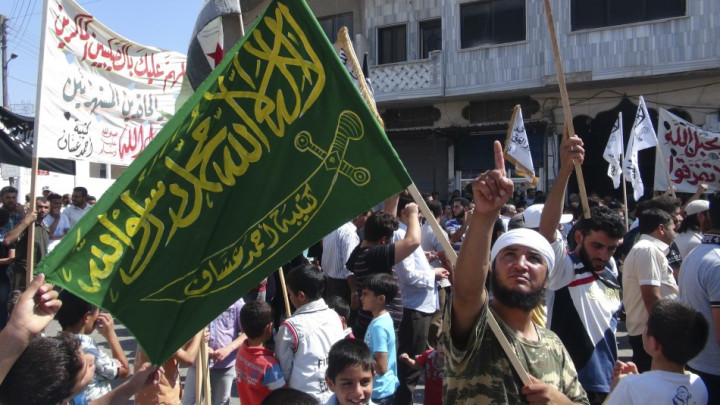 A New York-based human rights organisation has slammed Syrian rebels for committing war crimes including the torture and killing of detainees.
Human Rights Watch said it has documented at least 12 summary executions by Assad's opponents, including four which were committed after a rebel group stormed a police station in Haffa in June.
The group interviewed at least six detainees who said they had been tortured.
"Time and again Syria's opposition has told us that it is fighting against the government because of its abhorrent human rights violations," HRW's deputy Middle East director Nadim Houry said.
"Now is the time for the opposition to show that they really mean what they say."
The statement came as UN human rights investigators stated that the number of foreign fighters in Syria is increasing, with some joining anti-government forces and making them more radical.
"Gross violations of human rights have grown in number, in pace and in scale," said Brazilian diplomat and Professor Paulo Sergio Pinheiro.
"Civilians, many of them children, are bearing the brunt of the spiralling violence."
HRW also referred specifically to a trial in the northern city of Aleppo, which culminated in four men being killed for their ties to Assad's forces.
Although the four men were tried by a local judicial council, HRW said "it would appear near impossible that the men received a fair trial by a regularly constituted court, considering the circumstances and the haste with which they were tried and executed."
The rebel Military Council for Aleppo Governorate has insisted it was committed to human rights, but HRW believes its actions will provide the real evidence.
"Declarations by opposition groups that they want to respect human rights are important, but the real test is how opposition forces behave," Houry concluded. "Those assisting the Syrian opposition have a particular responsibility to condemn abuses."
In August, a graphic video purportedly showing Syrian rebels hurling the bodies of post office workers off a roof have emerged on YouTube.