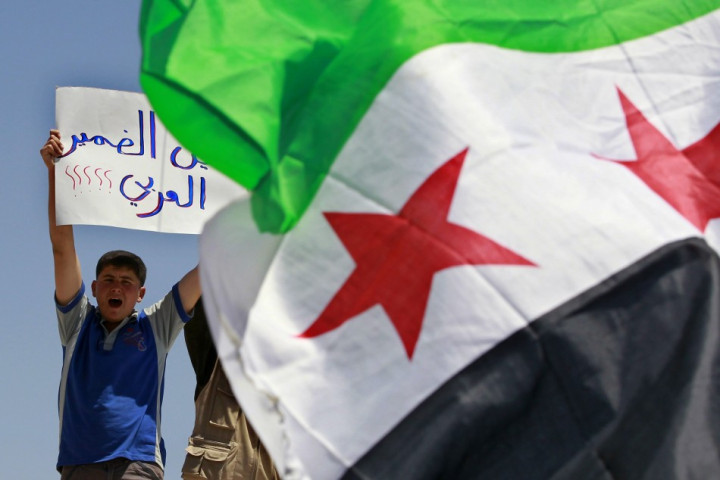 The US may set up a limited no-fly zone over the Syrian with Jordan following President Obama's decision to arm the opposition to Bashar al-Assad's regime.
The move was reported by two senior Western diplomats to Reuters and confirmed by a third regional envoy. The no-fly zone might help Western efforts to monitor the recipients of the weapons and help allay fears that they would end up in the hands of radical Sunni Muslim brigades such as the al-Nusra front, which is labelled as a terrorist organisation by America.
"Washington is considering a no-fly zone to help Assad's opponents," one diplomat said. It would be limited "time-wise and area-wise, possibly near the Jordanian border", he added, although he did not go into details.
Senior US aide Ben Rodhes confirmed that the White House had agreed for the first time to direct military support to opposition groups.
"Our intelligence community now has a high confidence assessment that chemical weapons have been used on a small scale by the Assad regime in Syria. The president has said that the use of chemical weapons would change his calculus, and it has," he said.
"The president has been clear that the use of chemical weapons - or the transfer of chemical weapons to terrorist groups - is a red line for the US."
The deputy national security adviser said the chemical weapons used by Assad's troops were estimated to have killed up to 150 rebels in "multiple" attacks.
"It's been important to work through them [the rebel groups] while aiming to isolate some of the more extremist elements of the opposition, such as al-Nusra," he added.
At least 93,000 people have been killed and more than 1.5 million have fled the country to take refuge in neighbouring countries in the two-year conflict.