Syrian government forces are reported to have taken full control of Palmyra by ousting Islamic State (Isis) fighters from the historic city. Reports said troops had retaken the city amid heavy fighting in the early hours of 27 March.
The army launched its offensive to capture the desert city, a Unesco World Heritage site that fell into the hands of IS (Daesh) last year, in early-March. Earlier reports said government troops had begun a major assault on the city with support from Russian airstrikes.
"After heavy fighting during the night, the army is in full control of Palmyra –both the ancient site and the residential neighbourhoods," a military source told the AFP news agency. "Army sappers are in the process of defusing dozens of bombs and mines planted inside the ancient site."
IS fighters retreated from Palmyra to the towns of al-Sukhnah, Raqqa and Deir Ezzor to the east, the agency said.
Major victory
Palmyra lies along a major transportation route that is used by IS to access several provinces in the east. Its capture is a major fillip for Syrian President Bashar al-Assad. The UK-based Syrian Observatory for Human Rights said fighting was still raging on in the eastern parts of the city on the morning of 26 March and that regime forces were gaining ground.
Palmyra is famed for its Greco-Roman monumental ruins and is one of the most important cultural centres of the ancient world, according to Unesco. IS demolished two 2,000-year-old temples and other pre-Islamic sites after capturing the city in May 2015, and used its Roman theatre as a place to carry out executions.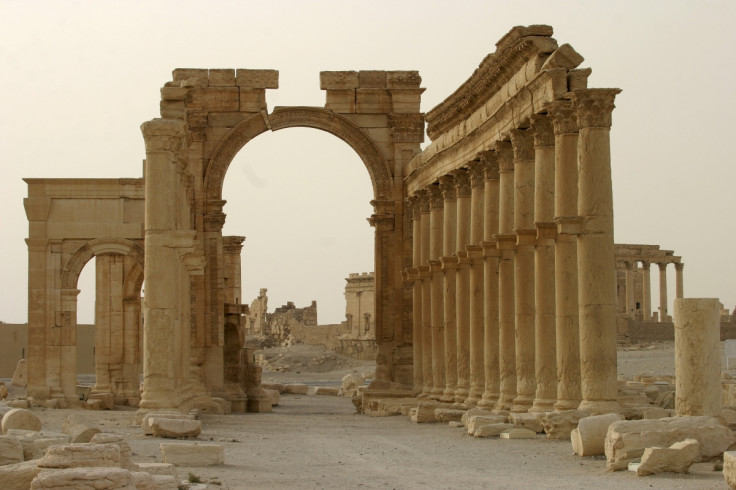 Among those executed in the city was Professor Khaled al-Asaad, an archaeologist who had looked after the city's ruins for four decades.
Unesco condemned IS's destruction of the ancient sites as a war crime and as "an immense loss for the Syrian people and for humanity".