More than 700 doctors have been killed during the five-year conflict in Syria, according to a United Nations (UN) investigation. The report, by the UN Commission of Inquiry on Syria, also found that jihadists, including from Isis and al Qaeda, have committed numerous human rights violations and that civilians have been targeted by all sides during the conflict in which 280,000 have died and millions more displaced.
Addressing the United Nations Human Rights Council (UNHCR) in Geneva, Syria Commission chief Paulo Pinheiro said the attacks on hospitals and medical staff meant those injured in the conflict found it difficult or impossible to receive treatment.
"More than 700 doctors and medical personnel have been killed in attacks on hospitals since the beginning of the conflict," said Pinheiro. "As civilian casualties mount, the number of medical facilities and staff decrease, limiting even further access to medical care. With each attack, terrorised survivors are left more vulnerable. He added: "schools, hospitals, mosques, water stations ... are all being turned into rubble."
In April, doctor Mohammad Wassim Maaz was among several people killed in an air strike carried out by forces loyal to President al-Assad on al-Quds hospital in Aleppo.
In May, two hospitals in Idlib were destroyed, reportedly by Russian bombers. Up to 60 died and 100 were injured in the attacks.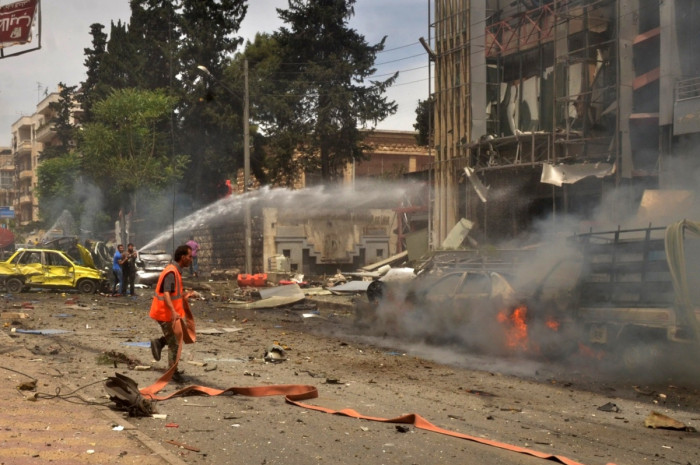 Pinheiro also highlighted the many human rights violations being carried out by Jihadists, in particular Jabhat Al Nusra, who were forcing children to join their ranks. "As we speak, Yazidi women and girls are still sexually enslaved, subjected to brutal rapes and beatings," said Pinheiro.
"They are bought and sold in markets, passed from fighter to fighter like chattel, their dignity being ripped from them with each passing day. Boys are taken from their mother's care and forced into ISIL [Isis] training camps once they reach the age of seven."