Syria Civil War: Double Suicide Attack Rocks Damascus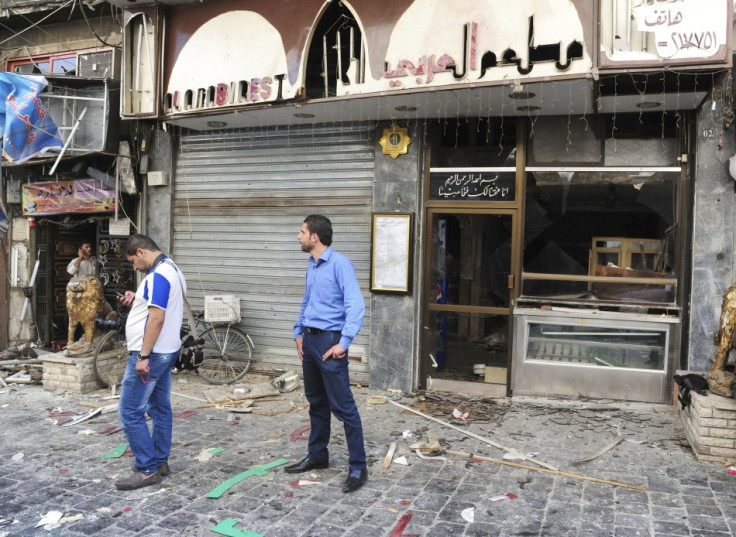 Syria's capital Damascus has been rocked by a double suicide bomb attack on a police station which has reportedly killed at least 15 people and left 31 others injured.
State media networks loyal to President Bashar al-Assad's regime reported that the attack in Marjeh Square was carried out by "terrorists," referring to the rebels.
The al-Ikhbariya television channel broadcast images of severely damaged buildings and bloodied pavements, while the Sana news agency, which is also backed by the state, reported the bombs were planted in bags.
State television initially put the number of casualties at 14, although this has since been revised up to 15 by the Syrian Observatory for Human Rights.
The Observatory added that one of the blasts "was caused by a suicide bomb attacker who blew himself up inside the police station.
"A second explosion took place just outside the police station. The number of casualties is expected to rise because several of the wounded are in critical condition."
Emergency workers were seen frantically working to rescue the wounded people in the aftermath of the blasts.
The attack on Assad's stronghold comes while the regime is allegedly preparing for an all out-offensive in Aleppo to wipe out the rebels from Syria's largest city.
© Copyright IBTimes 2023. All rights reserved.