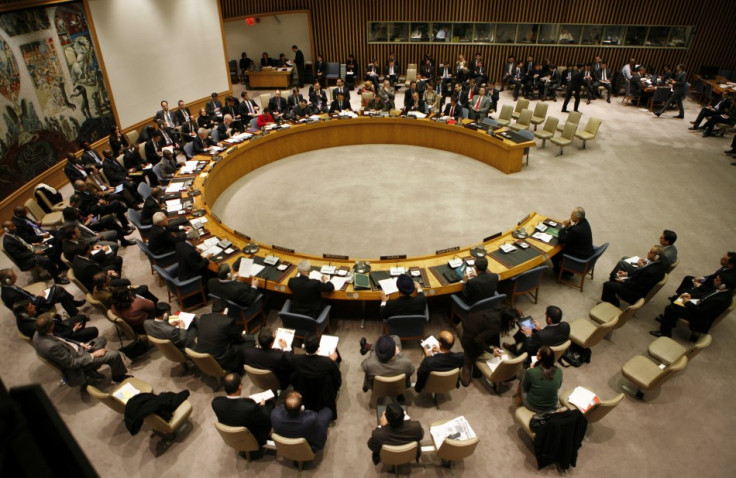 US President Barack Obama has ordered the US embassy in Damascus to close and has withdrawn all diplomats from Syria.
The State Department has stuck to its threat to pull out ambassador Robert Ford and other diplomats. After 11 months of violence against anti-government protesters and more than 5,400 people killed, Washington cited safety concerns as the main reason.
UK Foreign Secretary William Hague followed suit and summoned Britain's Syria ambassador to return home to express 'abhorrence' at the mounting violence.
"This is a doomed regime as well as a murdering regime," Hague said. "There is no way it can recover its credibility internationally."
The Syrian regime has stepped up efforts to crush the uprising with at least 200 people killed on 4 February in Homs alone. A further 50 deaths have since been reported in the city.
The onslaught on Homs has reinforced opposition fears that Assad will unleash even greater violence to crush dissent, now that protection from China and Russia against any U.N.-sanctioned action appears assured.
Already, more than 5,400 people have been killed since the Arab Spring-inspired uprising that began in March, according to the U.N.
The decision to close the embassy is the most dramatic U.S. move so far after 11 months of a violent crackdown by Assad's regime.
The U.S. vowed to step up pressure on Assad to quit but ruled out military intervention. Obama said a negotiated solution in Syria is possible and it should not be resolved by foreign military intervention.
The State Department warned last month it would close the embassy unless Assad's government stepped up its protection. It cited concerns about the safety of personnel and recent car bombs.
In Homs, shells slammed into a makeshift medical clinic and residential areas, killing at least 23 people in the third day of a new offensive on the epicenter of the country's uprising, activists said. Another 10 people were reported killed elsewhere.
In Cairo, Arab League chief Nabil Elaraby said he was "extremely alarmed and concerned" at the use of heavy weapons by regime forces. The League been an important diplomatic force trying to stem the bloodshed, and its proposal for a transition to democracy in Syria was the basis for the U.N. Security Council resolution that Russia and China blocked in a vote Saturday.
The government denied shelling Homs, however, and said "armed terrorist groups" were attacking civilians and police in several neighborhoods. The state-run news agency also said Monday that gunmen killed three soldiers and captured others at a checkpoint in the Jabal al-Zawiyah region of Idlib province, which borders Turkey.
Syria has blocked access to trouble spots in the country and prevented independent reporting, making it nearly impossible to verify accounts from either side as the conflict spirals out of control and turns increasingly violent.
Homs, which many refer to as "the capital of the Syrian revolution," has become a flashpoint of the nearly 11-month-old uprising against Assad. Several neighborhoods in the city, such as Baba Amr, are under the control of rebels.
An Obama-supported resolution at the UN Security Council was vetoed by Russia and China. The resolution would have backed Arab League plan aimed at moving President Bashar al-Assad in the direction of a peaceful transition to democracy in his violence-wracked country.