Syria: Death Toll Rises Ahead of Friday Protests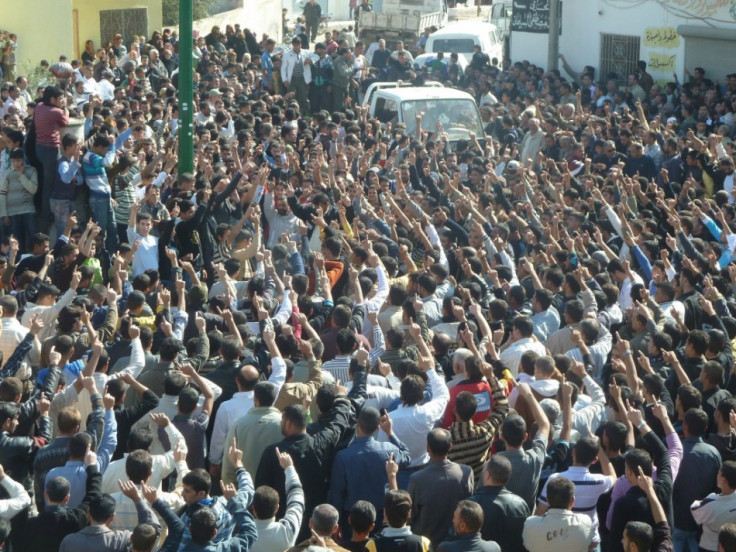 The death toll among Syrian civilians after Thursday's clampdown of the security forces against anti-government protesters has risen up to 20 civilians, according to London-based Syrian Observatory for Human Rights. The opposition group reports also that gunfire could still be heard in Homs and that the humanitarian situation in Baba Amr neighbourhood is severely compromised by the military siege on the area. According to Reuters, other 4 civilians have already been killed in the city by the army early on Friday. Despite the heavy crackdown on the city, six separate protests have started in different areas of the city. An anti-regime protest has started also in Bab Houd and Al-Alasi neighbourhood. More than 3000 demonstrators chanted for Homs and the besieged cities, and called to topple the regime.
The latest developments reports come in the aftermath of a deal between the government of President Bashar al-Assad and the Arab League to solve the crisis in Syria. The Syrian government pledged to pull all the tanks and armoured vehicles off the streets, release people jailed since the protests began in March, estimated to be around 70,000, and let international journalists and Arab League observers in.
In the meanwhile, residents from the Lebanese border town of Serhaniyeh report that the Syrian Army has completed planting landmines along the border, passing through the disputed area of al-Joura and the Syrian village of al-Joussa, where many residents belong the Syrian opposition.
The lack of defined borders between Lebanon and Syria has increasingly become a domestic and international concern as the Syrian Army has reportedly crossed into Lebanese territories on several occasions leading to damages and the death of at least one Syrian.
The International Campaign to Ban Landmines (ICBL) has expressed several concerns over the use of antipersonnel mines by the Syrian government. "With so many people trying to flee the violence in Syria by crossing the Lebanese border, we fear there could be many civilian casualties from these mines," said Kasia Derlicka, Director of ICBL. "The Syrian army must stop using antipersonnel mines immediately, and should remove those already planted." Syria is fourth government reported to use antipersonnel mines in 2011, joining Libya (under Gaddafi), Israel, Burma.
© Copyright IBTimes 2023. All rights reserved.