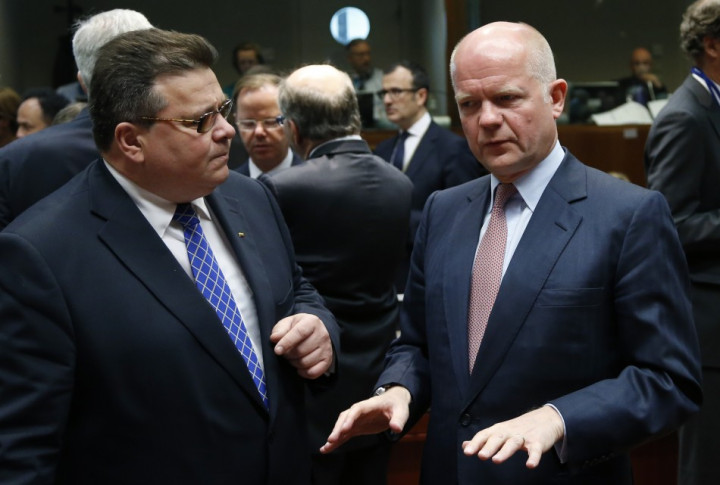 The EU's foreign ministers have opted not to renew the union's arms embargo on the Syrian rebels, after widespread reports of Bashar al-Assad using chemical weapons to quell the opposition groups.
The move allows EU member states to supply arms to the opposition. However individual members have yet to decide whether to send immediate shipments, according to EU foreign policy chief Catherine Ashton.
She said: "All positions on this are really honourable because everyone is trying to work out how best to support the people of Syria, and how best to ensure we get to a political solution as quickly as possible."
However, other sanctions which are already in place have been extended by the EU.
"Member states shall require adequate safeguards against misuse of authorisations granted, in particular relevant information concerning the end-user and final destination of the delivery," said a joint EU statement.
The EU embargo came into effect in May 2011. France and Britain, the biggest military powers in the EU, have been lobbying for lifting the ban in order to balance the battle against Assad, who has been facing an uprising for over two years which has turned into a bloody civil war.
The deeply divided EU foreign ministers were involved in talks for nearly 12 hours and decided not to extend the embargo.
"We have brought to an end the arms embargo on the Syrian opposition. This was the outcome that the United Kingdom wanted. It was a difficult decision for some countries, but it was necessary and right to reinforce international efforts to reach a diplomatic solution to the conflict in Syria," Foreign Secretary William Hague said in a statement.
Welcoming the decision, Hague said it is "important for Europe to send a clear signal to the Assad regime that it has to negotiate seriously, and that all options remain on the table if it refuses to do so."
Some of the member states including Austria, Sweden, Finland and the Czech Republic are against lifting the embargo, arguing that arming the rebels will only worsen the situation.
"I regret that after long talks it was not possible to find a compromise with the UK and France," said Austrian Foreign Minister Michael Spindelegger.
The foreign ministers' decision was condemned by Russia, which said the EU's new stance will "directly harm" the peace process.
"This directly harms the prospects of convening an international conference," Russia's deputy foreign minister Sergei Ryabkov told the ITAR-TASS news agency.