Syria: Assad Troops Launch Another Scud Missile Attack on Rebels in Aleppo
Further attack highlights desperation of regime, says Nato, while rebels fear chemical weapons will be next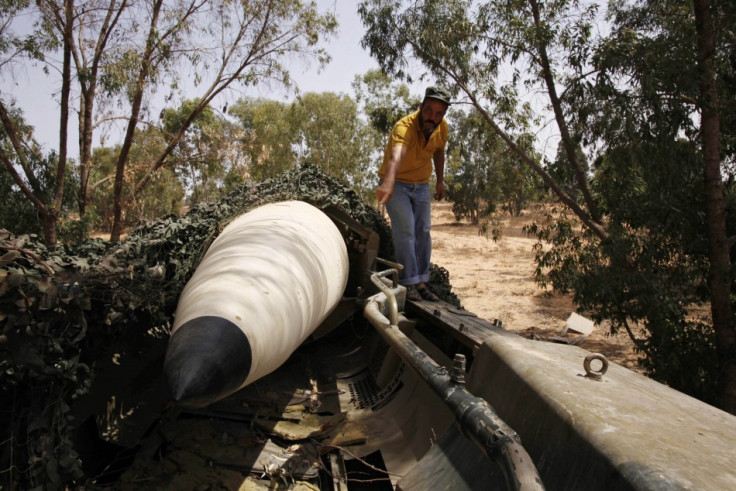 Forces loyal to Syrian President Bashar al-Assad have again fired Scud-type missiles at rebels, according to Nato Secretary General Anders Fogh Rasmussen.
Rasmussen told Reuters that the launch of Soviet-type missiles was the act of a "desperate regime approaching collapse".
CBS reported that the government launched six Scud missiles overnight from a base in Damascus at rebels gathering in Aleppo. The attack was almost a repeat of last week's Scud firing.
"We've been clear that we have seen the regime in Syria use Scud missiles against its own people, and that continues," a senior State Department official told the New York Times.
A video that is circulating on YouTube shows a crater in a field near Maara, northern Aleppo province, where it is alleged one of the missiles landed.
The Scuds date back to the Cold War era and were used by Iraq's Saddam Hussein during the first Gulf War.
Pro-regime forces have now used every weapon in their arsenal short of chemicals, and Syrian rebel chief Salim Idris said he is afraid that Assad might now unleash chemical warfare.
The development came after the UN warned that minority groups in Syria are at risk of revenge attacks, as sectarian violence is spreading in the war-torn country.
Free Syrian Army fighters devoted to the Sunni branch of Islam have begun burning and desecrating Shia huseeiniyah - religious meeting houses - and other sacred places in the northern city of Idlib.
"I am deeply concerned that entire communities risk paying the price for crimes committed by the Syrian government," Adama Dieng, UN special adviser on the prevention of genocide, said in a statement.
© Copyright IBTimes 2023. All rights reserved.