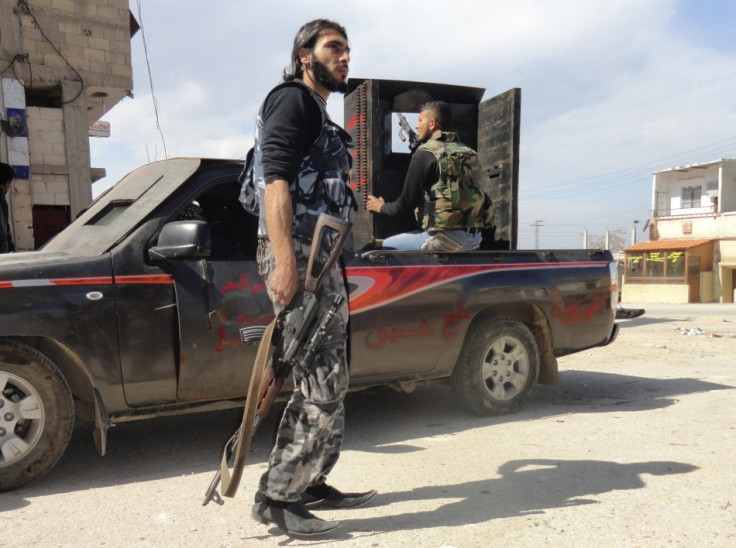 Fighters with the Free Syrian Army (FSA) have urged their "Kurdish brothers" to join forces against Bashar al-Assad's regime in exchange for putting an end to injustice against Kurds in a future democratic Syria.
The FSA, which claims to be Syria's main armed resistance force, is reinforcing attacks on government troops and is increasingly gaining ground.
The political wing in exile of the Syrian opposition, the Syrian National Council (SNC), has been criticised for the strong presence of Islamists in key posts and not being representative of Syria's diverse religious and ethnic groups.
Kurds represents around nine percent of Syria's 23 million population.
"The joint command of the Free Syrian Army appeals to our Kurdish brothers, soldiers and civilians and invites them to join the ranks of the FSA," spokesman Col Kassem Saadeddine said in an online video.
"Let us work together to transform the FSA into an alternative national military institution to the army of the ruling gang."
Local activist groups claimed that 18 people have been killed in the latest round of violence by Assad's security forces.
Clashes between Syrian forces and armed rebels in Homs left a soldier dead amid "intermittent shelling" of several neighbourhoods.
"Clashes took place this morning between regime forces and rebels in the vicinity of the Baba Amro neighbourhood which has been under regime control since last March," the Syrian Observatory for Human Rights said.
"Columns of black smoke were seen rising from the area," the Britain-based monitoring group said.
Barack Obama and Vladimir Putin have issued a joint statement calling to end the violence in Syria but Putin has refused to support US efforts to convince Assad to relinquish power.
Russian Ship Alaed Delivering Attack Helicopters and Missiles to Syria Turns Back