Syria: Hundreds dead and tens of thousands displaced as Aleppo siege continues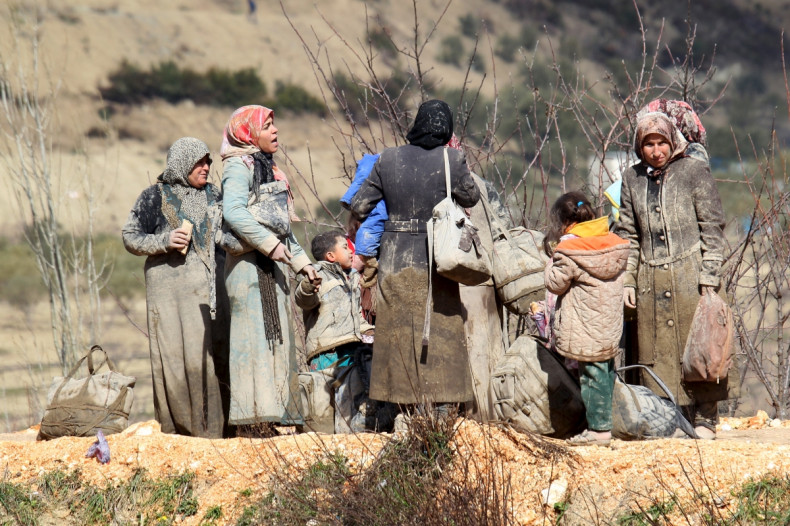 More than 500 people have been killed in the last 10 days in Aleppo, with civilians accounting for 89 of the fatalities, while 300,000 people may become trapped in the city by the fighting.
Figures released on 10 February by the Syrian Observatory for Human Rights show 143 members of government forces were killed along with 274 opposition fighters, in a Russia-backed offensive that has sent thousands of the city's residents fleeing for the Turkish border and other areas of Syria.
An estimated 31,000 people have fled Aleppo in the past few days, according to the United Nations, with fears now for the estimated 300,000 people who could be left trapped in the city with limited access to food, water or medical treatment.
In an update on the situation in Syria, the UN Office for the Coordination of Humanitarian Affairs (OCHR) said: "If the GoS (Government of Syria) and allies sever the last remaining flight route out of eastern Aleppo City it would leave up to 300,000 people, still residing in the city, cut off from humanitarian aid unless cross-line access could be negotiated.
"If the GoS advances around the city continue, local councils in the city estimate that some 100,000-150,000 civilians may flee towards Afrin and the western countryside of Aleppo governorate."
The regime's intensification of its assault on rebels in Aleppo, which began at the beginning of February, has also left aid agencies with limited access to the city.
The report added that one of the challenges faced by humanitarian agencies was that areas close to conflict lines, in particular eastern Aleppo city, are highly dependent on assistance. "GoS and allies are likely to continue to encircle and eventually cut off eastern Aleppo city from cross-border assistance.
"The level of needs in the east of the city are already high and cutting-off of cross-border access could result in a rapid deterioration of humanitarian conditions for the remaining population. Feasibility of cross-line convoys via western Aleppo need to be explored but cannot be taken for granted."
Figures from the OCHR also suggest that up to 80% of the people who have been displaced by the fighting are women and children, with thousands of people left stranded in freezing temperatures at the Bab al-Salaam crossing to Turkey, which has closed its borders with Syria.