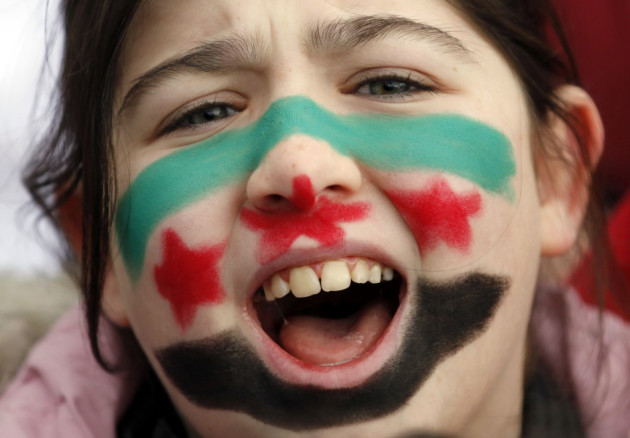 Syria is holding local elections despite continuing clashes between protesters and the regime of President Bashar al Assad.
Fearing irregularities at the polls, opposition parties have called for a boycott of the elections and turnout is expected to be low because people are afraid to go out and vote.
Some residents in Homs, Syria's third largest city and the site of intense recent unrest, are even unaware that elections are taking place, according to Al Jazeera.
Meanwhile, the government is portraying the elections as part of ongoing efforts towards reform. The state news agency Sana reported that Syrians were flocking to the polls and that the elections were freer than others which have taken place in the past.
About 43,000 candidates are running for more than 17,000 local council seats in Monday's elections across the country.
The Free Syrian Army gave protesters in the city of Homs until Monday night to surrender to security forces.
Reports were circulating that the military was preparing to invade the city and that a massacre might take place similar to the one that occurred in nearby Hama in 1982.
The Syrian National Council, the main opposition to the regime, had also issued warnings of a possible massacre in the city.
Twelve of the 40 civilians killed in clashes on Friday were in Homs, while another five fatalities took place in Hama.
The UK-based Syrian Observatory for Human Rights said that two people were killed and at least 30 people wounded in fighting in Homs at the weekend.
There were also reports of fighting between the army and deserting soldiers.
France has urged the international community to "save the Syrian people" and warned of a possible bloodbath in Homs. "France is extremely concerned about information of a massive military operation being prepared by Syrian security authorities against the city of Homs," French Foreign Ministry spokesman Bernard Valero said.
Opposition activists called for a general strike to put pressure on the government to stop the crackdown.
The United Nations estimates that more than 4,000 people have killed in Syria since the uprising against the Assad regime began nine months ago.