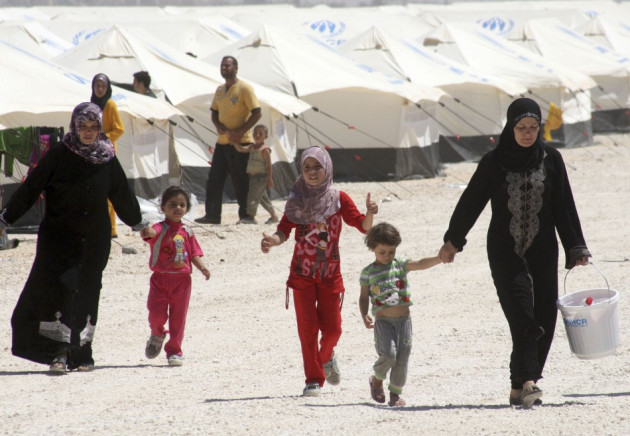 Jordan has requested $700m (£440m) in international assistance to deal with the rising number of refugees from Syria, an increase from its earlier demand of $400m.
"The cost for Jordan to continue to welcome our Syrian brothers... is almost $700 million, to take in over 240,000 residents and refugees at Zaatari camp and outside," said Jordan's Planning Minister Jaafar Hassan in a joint appeal with the UN refugee agency.
The minister expected the number of Syrian refugees to reach 240,000 soon from the existing 180,000, putting pressure on living conditions at the refugee camps.
Water and electricity are already in short supply, leading to small-scale skirmishes at the camp sites.
Up to 20 policemen were injured as the inhabitants of the Zaatari refugee camp, north of Amman, which the UNHCR opened five weeks ago, resorted to stone throwing to protest at their poor living conditions.
The Zaatari refugee camp houses nearly 26,000 Syrians.
The UN High Commissioner for Refugees (UNHCR) representative Andrew Harper also urged the international community to help, saying, "Jordan needs to be supported at this time."
"Anyone who has been to Zaatari camp knows it is a difficult place ... It is only one month old and it already has 25,000 people. We are going to see many more Syrians coming to cross the border. I can't see any indicator this number will be reduced."
Meanwhile, scores of Syrians continue to flee the country as the humanitarian situation has worsened following the escalation of violence between the opposition rebels and the government forces.
According to the United Nations, at least 1.2 million people have already been displaced due to the unrest, which erupted 17 months ago.
Neighbouring countries such as Turkey, Jordan, Lebanon and Iraq have already registered 229,000 refugees, according to official figures.