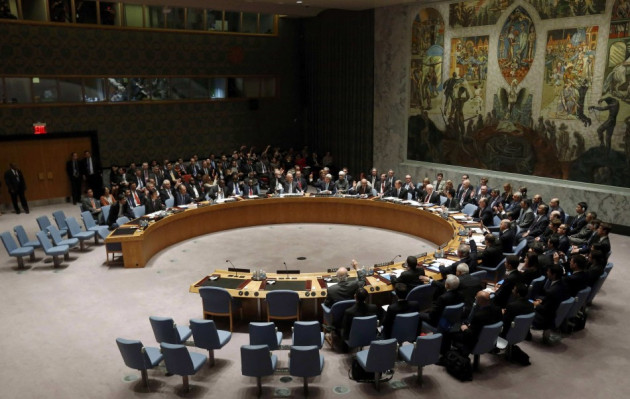 The 15-member UN Security Council has unanimously passed a resolution against Syrian President Bashar al-Assad's regime to get rid of the deadly chemical weapons from the strife-torn country.
Following an agreement between the US and Russia over the draft, the council adopted the resolution which would not authorise military action in case Assad fails to comply.
Diplomatic efforts in the two-and-a-half-year-long Syrian conflict have largely failed to halt the bloodshed. The latest resolution, which allows unfettered access to chemical weapons experts, is widely seen as a significant move by the international body.
"Today's historic resolution is the first hopeful news on Syria in a long time," said UN Secretary General Ban Ki-moon following the vote.
"As we mark this important step, we must never forget that the catalogue of horrors in Syria continues with bombs and tanks, grenades and guns. A red light for one form of weapons does not mean a green light for others."
Syria's ambassador to the UN, Bashar Ja'afari, has said his country's regime is "fully committed" to cooperating at the proposed peace conference in Geneva.
Ja'afari also urged that the countries supporting the rebels such as Turkey, Saudi Arabia and Qatar also abide by the resolution.
A key point in the resolution officially approves the plan for a transition government in Syria, a move long-awaited by the rebels and constantly opposed by Assad.
All countries have welcomed the resolution.
US Secretary of State John Kerry said: "Our original objective was to degrade and deter Syria's chemical weapons capability. And the option of military force that President Obama has kept on the table could have achieved that. But tonight's resolution accomplishes even more - through peaceful means, it will for the first time seek to eliminate entirely a nation's chemical weapons capability."
Striking a harsh tone, Russian Foreign Sergei Lavrov said: "The United Nations Security Council ... will stand ready to take action under Chapter 7 of the (UN) charter, quite clearly."