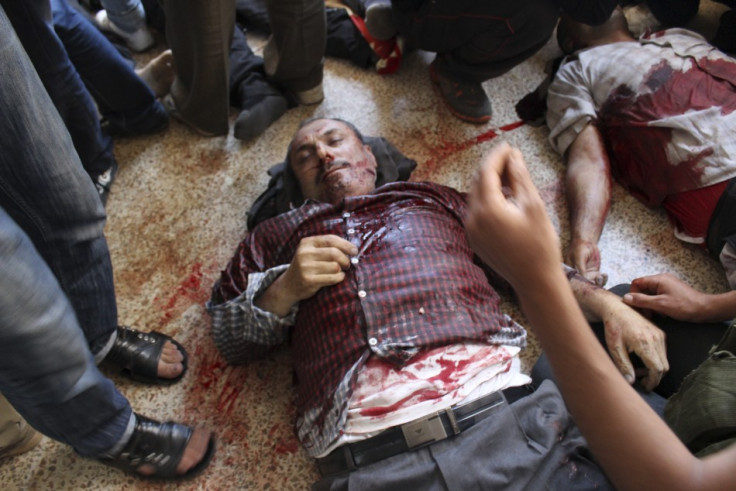 Syrian authorities and opposition groups have agreed to a Red Cross truce to allow wounded people and trapped civilians to be evacuated from the flashpoint city of Homs.
A temporary pause in fighting should facilitate rescue operations for hundreds of civilians trapped in the several neighbourhoods that have been continuously shelled by Assad security forces, said the Red Cross.
"We have teams from the ICRC and Syrian Red Crescent in Homs city. We want to go in as soon as possible. We are finalising technical issues," International Committee of the Red Cross (ICRC) spokesman Hicham Hassan told Reuters.
"We made a request for a pause in the fighting to allow an evacuation of civilians to take place.
"It's the second time we have sought such a pause since the Syrian government agreed in early May to consider such requests. Government forces and the armed opposition have agreed to the pause, which needs to be put into practice to allow evacuations to occur."
However, the group's head of operations for the region, Beatrice Megevand-Rogg, reported that hundreds of civilians were stuck in the old city of Homs, unable to leave and find refuge in safer areas, because of the continuing armed confrontations.
Meanwhile, 20 soldiers were killed in clashes with rebels in Latakia, according to the Syrian Observatory for Human Rights.
The head of the UN observer mission, Mar Gen Robert Mood, cast severe doubts on the safety of the UN mission because observers had been targeted several times.
He confirmed, however, a commitment to stay in the country. "We are not going anywhere," he said.
"Shelling, small arms fire and other incidents are coming much closer, and we have been targets several times over the last few weeks," Mood said
The Red Cross itself has been targeted by a roadside bomb. Two Syrian Arab Crescent volunteers and an IRCR staff member were injured while travelling with other aid workers from Aleppo to Idilb.
Russia's president Vladimir Putin said at the G20 summit that no one had the right to impose a new leader to Syria.
"No one is entitled to decide for other nations who will be brought to power and who will be removed," he said. "A change of power, if it occurs - and it could only occur by constitutional means - should result in peace and stop the bloodshed."