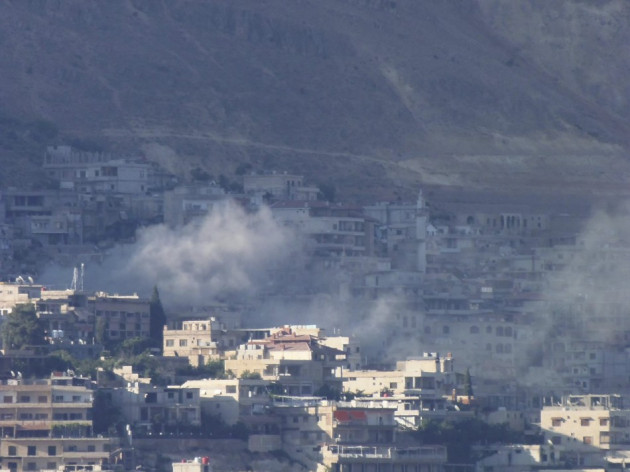 President Barack Obama has signed a secret order authorising US support for rebels fighting against the Syrian government, US officials have disclosed.
The secret order, known as an 'intelligence finding', enables the CIA and other American agencies to extend support to the Syrian rebels who are up against the military power of President Bashar al-Assad.
The order is believed to have been approved several months ago, and falls short of arming the rebels with lethal weapons. Instead, the assistance would largely constitute the release and passing of information about Assad's troop movements, and other forms of intelligence sharing.
The US is reported to be working with a secret command centre operated by Turkey and its allies to provide support to the rebels. The Obama administration is also cooperating with Saudi Arabia and Qatar to identify specific rebel groups which merit and require support.
Reuters reports that the secret base is in Adana, a Turkish city near the Syrian border where Turkey, Saudi Arabia and Qatar are coordinating their efforts. It also has a US airbase, with a substantial military and intelligence presence.
It has also emerged that the US Treasury Department has authorised the Syrian Support Group, a non-profit organisation dedicated to aiding anti-Assad rebels, to make financial transactions in support of the Free Syrian Army.
The Treasury has already confirmed it has set aside $25m for 'non-lethal' assistance to the rebels, and another $64m in humanitarian support.
The Obama administration is keen to ramp up its support for the rebels, largely because UN efforts to impose tougher sanctions on Syria have been consistently vetoed by Assad's key allies, China and Russia.
Mystery Deepens Over Assad's Whereabouts
Meanwhile, Assad has urged his military to step up the assault on the rebels, and said they must be defeated for the sake of Syria's future.
The call was made via written communication, as the whereabouts of Assad remain a mystery.
Assad has not made any public appearance, or spoken publicly, since the 18 July bombing in Damascus which killed four of his top security officials, including his brother-in -law.
"We think it's cowardly, quite frankly, to have a man hiding out of sight, exhorting his armed forces to continue to slaughter the civilians of his own country," said Patrick Ventrell, a spokesman for the US State Department.
The fighting in Syria has intensified in the past several days with reports of warplanes firing in Aleppo, the centre of the latest clashes.
"On Wednesday, for the first time, our observers saw firing from a fighter aircraft. We also now have confirmation that the opposition is in a position of having heavy weapons, including tanks," Sausan Ghosheh, a spokeswoman for the UN mission in Syria, told reporters in Damascus.