Syria Fighting Spills Over Border, No Sign of Truce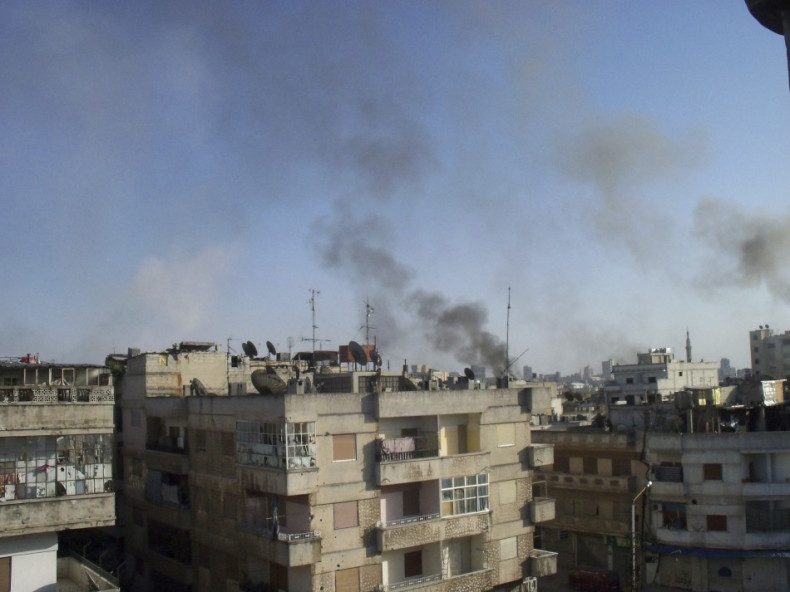 Even as the UN prodded Syrian President Bashar al-Assad to stick to today's deadline for ceasing hostilities, the clashes between the rebels and the government forces spilled over the border into Turkey and Lebanon.
An Al-Jadeed television cameraman was shot dead as he stood on the Lebanese side of the border, ABC reported.
There were grave doubts about the ceasefire amid growing fear that the conflict will snowball into a full-fledged civil war. "10 April has become void," Reuters quoted Turkish deputy foreign minister Naci Koru as saying.
Syrian foreign minister Walid al-Moualem landed in Moscow for talks with his Russian counterpart, Sergei Lavrov. Moscow has consistently opposed foreign intervention in Syria.
As the 13-month conflict escalated, the rebels, whom the Assad regime refers to as terrorists, said they had mounted attacks on government troops. They accused government forces of bombing villages around Idlib in the northwest.
The attacks in recent days have left at least 150 people dead, most of them in the central province of Hama.
There were harrowing scenes in the town of al-Latmana, where 17 women and eight children were said to have been crushed under the rubble of their homes in the second attack on the area in days.
The refugee influx into Turkey has been swelling over the past week. Reports put the number of people taking shelter in Turkey at 24,000, including some army defectors.
Ankara is reported to be pondering a humanitarian corridor or buffer zone inside Syria to contain the cross-border attacks and the refugee crisis.
The United States, which has condemned the cross-border incursions, also sees no signs of Syria keeping the deadline for the ceasefire.
"We certainly have seen no signs yet of the Assad regime abiding by its commitments, which is obviously quite unfortunate," White House spokesman Jay Carney said.
While the Syrian government wants written guarantees, the rebel Free Syrian Army said that although it backed the UN-Arab League truce, it was not willing to provide any assurance since it does not recognise the Assad regime.
Kofi Annan, the UN special envoy who is engaged in ending hostilities in Syria, is expected to brief the UN about the latest developments. He is also due to visit refugees in Turkey on his way to Iran, where he is seeking support to end the attacks.