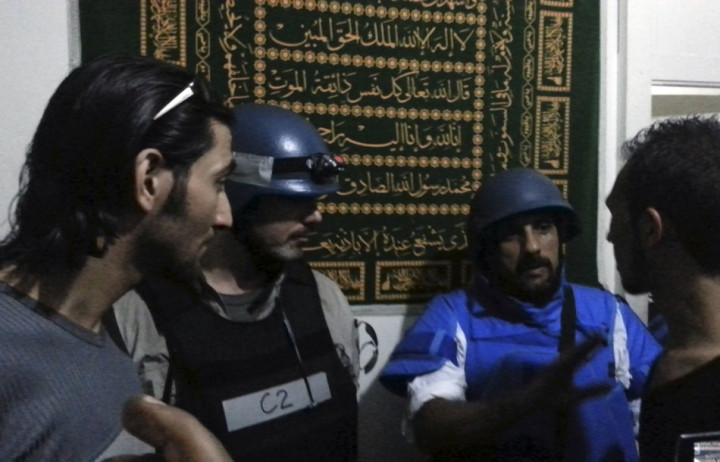 Russian deputy prime minister Dmitry Rogozin has said the West is behaving like a "monkey with a grenade" over possible military intervention in Syria in response to the chemical weapons attack in Ghouta.
As reports continued to indicate that missile strikes against Syria could be launched as early as Thursday, Russia reiterated its strong stance against punishing the Assad regime.
Foreign ministry spokesman Alexander Lukashevich warned of "catastrophic consequences" for Syria if the US and UK decide to took action against President Bashar al-Assad.
Obama was reported to be considering a one-off military strike of limited scope and duration aimed at deterring Assad forces from using chemical weapons again.
The attack, which would last no more than two days and involve sea-launched Cruise missiles, would target military facilities not directly related to Syria's chemical weapons arsenal.
The Arab League said the Syrian government was responsible for the chemical attack. "All the perpetrators of this heinous crime [should] be presented for international trials," said a spokesman.
The UN inspectors in Damascus have delayed their next visit to the Ghouta site targeted by nerve gas missiles for 24 hours.
US defence secretary Chuck Hagel told the BBC that American forces were ready to go should Obama order a military strike.
"We are prepared, we have moved assets in place to be able to fulfil and comply with whatever option the president wishes to take, if he wishes to take any of the options he's asked for. We are ready to go, like that," he said.
READ:
Ghouta Syria Gas Attack: David Cameron Recalls Parliament on Twitter
Ghouta Massacre: Syria will Become 'Another Vietnam' if West Attacks [VIDEO]

European Markets Down as Syria War and US Debt Fears Mount
Asian Markets Choppy on Syria War Fears
Syria Opposition Calls Off Geneva Peace Talks as Russia Warns US Over Strike
Syria: UN Inspectors Convoy Hit by Sniper Fire on Ghouta Mission
Syria: Assad's Army Officers 'Unaware' of Rockets Loaded with Toxic Gas in Ghouta Attacks
Syria: Strike Against Assad 'Within International Law' Says William Hague
Syria: Western Chemical Weapons Experts Cast Doubt on Obama Nerve Gas Claims
Medecins Sans Frontieres Confirms Syria Chemical Deaths