Syrian government forces have advanced on the Islamic State-held town of al-Bab, cutting off the last supply route that connects it to jihadist strongholds further east towards Iraq, a monitor has said. Islamic State (Isis) militants in the area are now effectively surrounded by the army from the south and by Turkish-backed rebels from the north, as Damascus and Ankara race to capture the largest Isis stronghold in Aleppo province.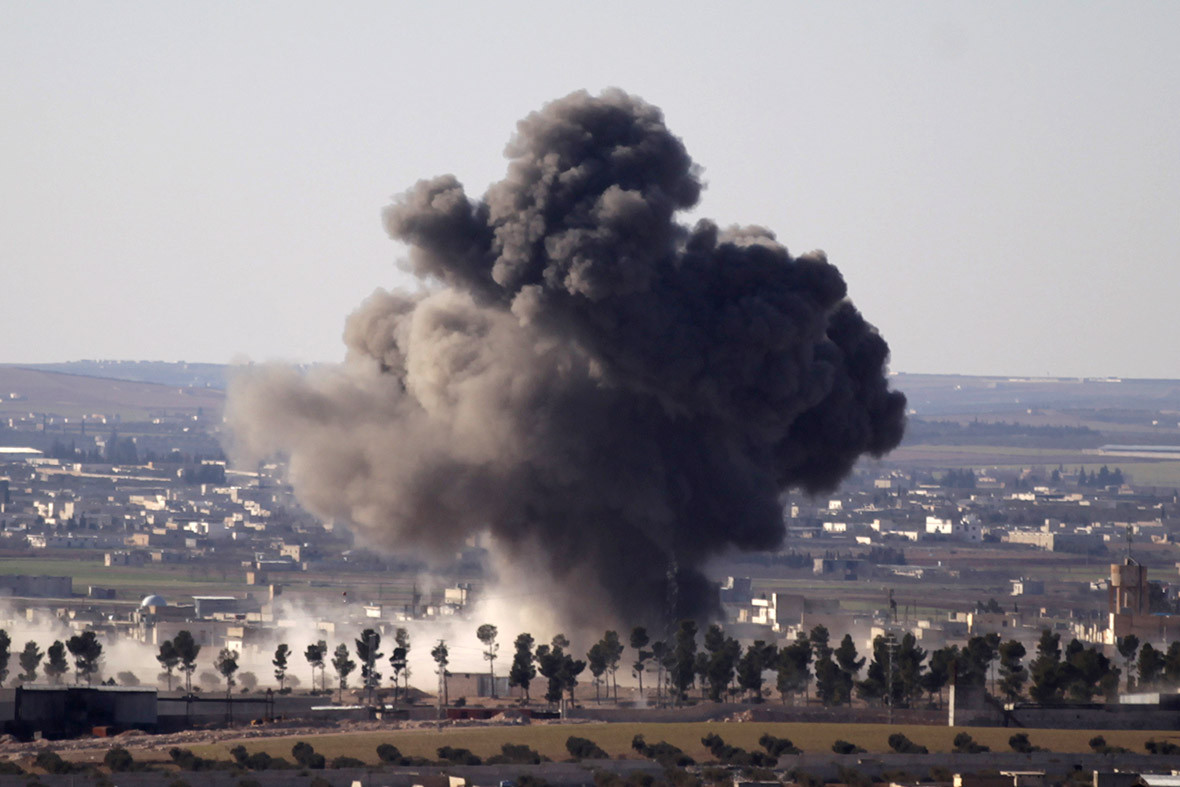 The Syrian Observatory for Human Rights, a British-based war monitor, said the army and allied militia made gains southeast of al-Bab overnight, and fought the militants there on Monday (6 February). Backed by air strikes, they severed a road that links the city to other Isis-held territory in Raqqa and Deir al-Zor provinces, it said.
A military commander in the alliance fighting in support of President Bashar al-Assad said Isis was encircled. "There is one narrow passage left out of al-Bab," the commander said. Government forces now had most of it "within close firing range". Al-Bab is 40km (25 miles) northeast of Aleppo, where the government defeated rebels in December, its most important gain of the nearly six-year war.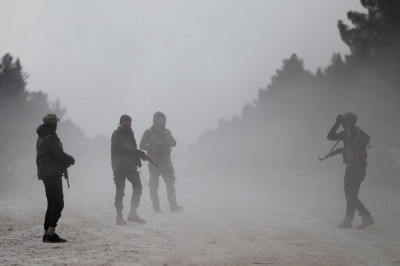 The Syrian army's advance towards al-Bab risks triggering a confrontation with the Turkish military and its allies. Rebel groups fighting under the Free Syria Army banner have been waging their own campaign to take the city. Turkey launched its campaign in Syria, "Euphrates Shield", in August to secure its border from Isis and halt the advance of the powerful Kurdish YPG militia.
Northern Syria is one of the most complicated battlefields of the multi-sided Syrian war, with Isis now being fought there by the Syrian army, Turkey and its rebel allies, and an alliance of US-backed Syrian militias. If a clash does occur, it would be the first time Syrian government forces have confronted the Turkish army on the ground in northern Syria since Turkey launched its operation.
Russia, Assad's most powerful ally, has carried out air strikes targeting Isis in the al-Bab area in support of both sides, underlining big shifts in the diplomatic landscape. As relations between Russia and Turkey have improved, the two countries brokered a shaky ceasefire in December between the Syrian government and rebel groups fighting to unseat Assad.
An official from one of the Turkmen rebel brigades backed by Turkey said the presence of Russian forces could help prevent a confrontation. "There are Russian soldiers along with the regime forces who are leading the way and that is an element that could satisfy Turkey," the rebel official said. "I don't expect clashes."