After Isis: Inside Mosul's destroyed university and five-star hotel
Hotel rooms are littered with bullet casings, food containers, cigarette butts and a few used syringes.
Iraqi government forces have pushed Islamic State (Isis/Daesh) fighters out of east Mosul and are poised to attack the west. The jihadists destroyed or defaced anything they considered non-Islamic, and the battle to recapture the city caused further destruction in the metropolis that was once a trade hub and centre for higher learning. US-led airstrikes have demolished scores of buildings and left huge craters that destroyed roads.
The 265-room five-star Nineveh Oberoi Hotel, built in the 1980s, once catered to the powerful during Saddam Hussein's rule, including military officers, government officials and businessmen rewarded for their loyalty to his Baath Party.
When Isis seized the hotel in 2014, it replaced wealthy Iraqi patrons with another kind of elite – foreign fighters and suicide bombers seen as the group's most prized members. The Iraqi army has recaptured the ruined compound, which the jihadists had renamed Hotel Waritheen (Inheritors). The atrium of the pyramid-shaped hotel is filled with debris. Rooms are littered with bullet casings, food containers and cigarette butts. Pain killers and needles used by jihadist fighters before and after battle are scattered around.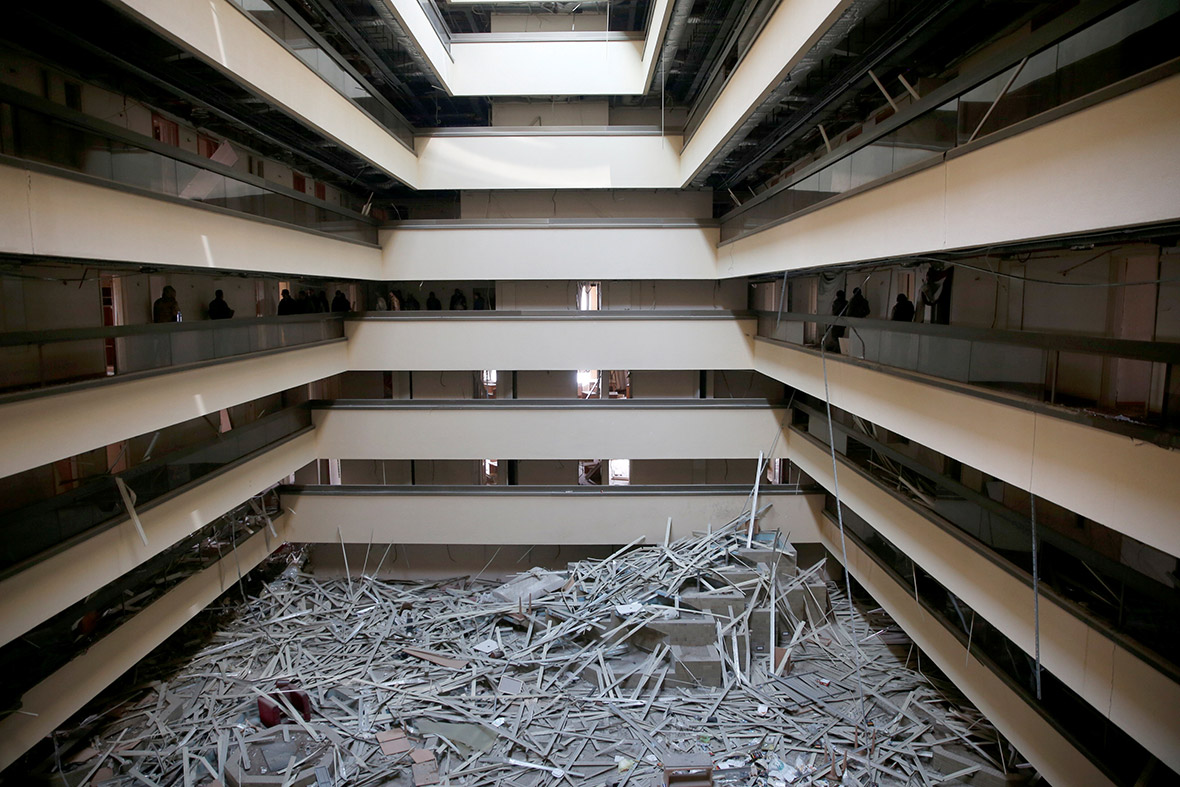 Mosul University was once one of the finest education institutions in the Middle East. Isis sold the university's ancient manuscripts and imposed its own form of education, banning philosophy books. When the army arrived, the jihadists burned down many of its buildings, leaving piles of ashes. A few pages of scientific textbooks were scattered on floors cluttered with debris. Upstairs in the cafeteria were blackened tables and chairs, below huge holes from airstrikes.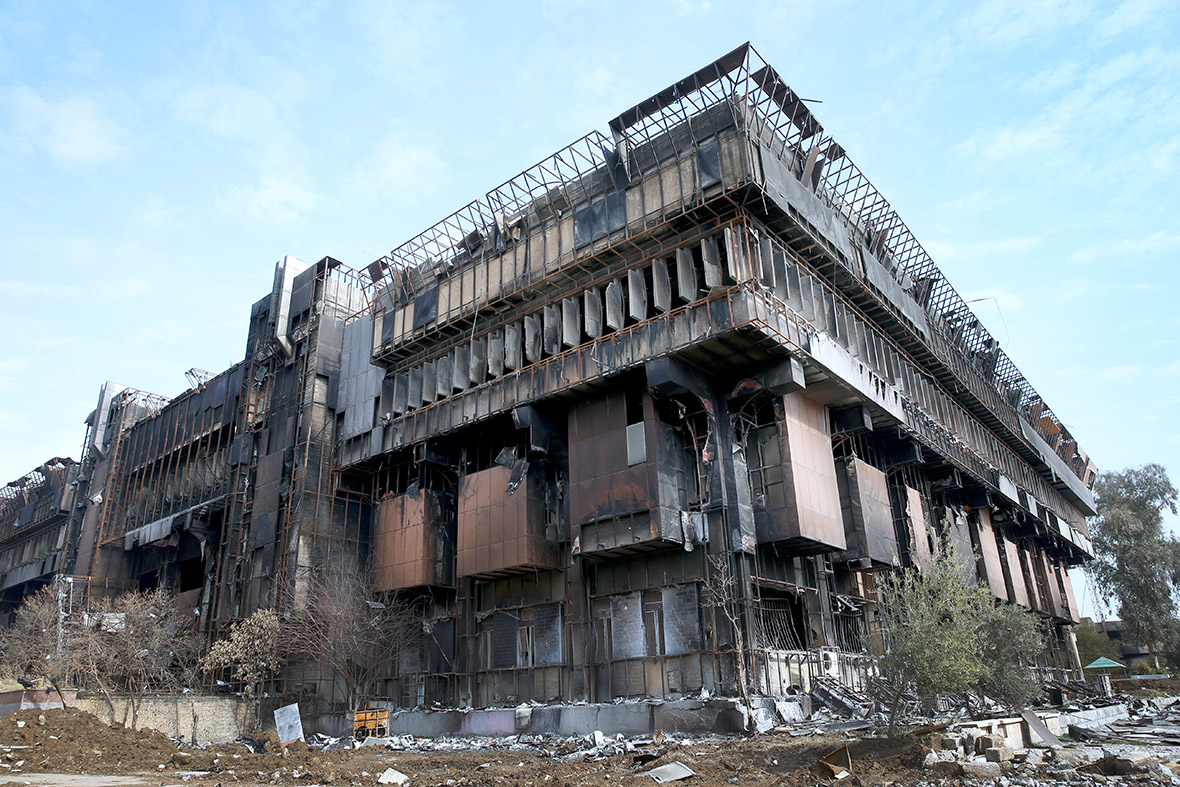 Islamic State imposed a radical version of Islam in Mosul after establishing the country's second biggest city as its de facto capital: banning cigarettes, televisions and radios, and forcing men to grow beards and women to cover from head to toe.
When Islamic State militants swept into Mosul in 2014, they declared the local billiards hall un-Islamic. One restaurant owner said he was dragged away to a Daesh jail and tortured for four months after militants accused him of stealing. "They ripped my toenails off with pliers," he told Reuters. The torturers may be gone, but there are new challenges. He and other restaurant owners have no portable water and scarce electricity, and hardly any customers.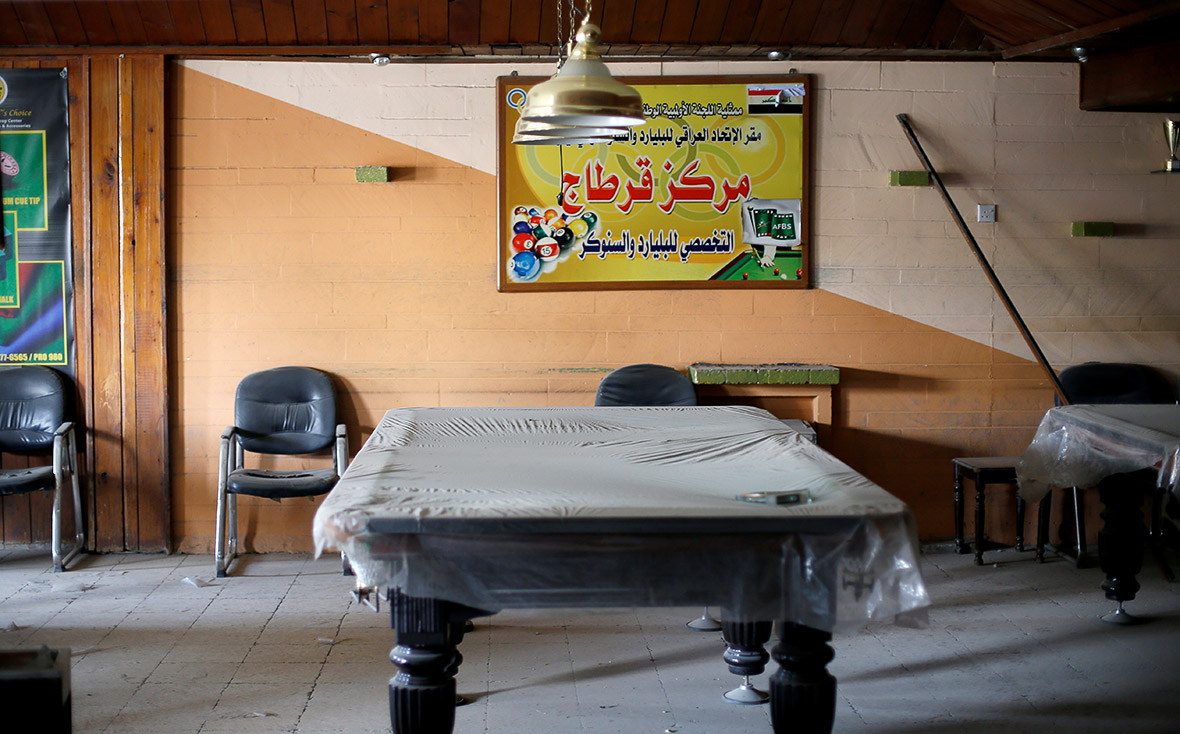 750,000 people are still in the city's west, many of them residents of outlying villages that Isis fighters led on forced marches up the Tigris River valley as they lost ground there. Narrow, winding streets are also expected to pose a particular problem as Iraqi troops won't be able to largely fight from inside their vehicles like they did in the city's east.
After US-led coalition airstrikes partially destroyed all five bridges spanning the Tigris, the number of car bombs targeting the troops decreased and they became less sophisticated. Iraqi troops began seeing fewer of the heavily armoured car bombs that coalition officials likened to vehicles out of the Mad Max movie franchise. Isis fighters also began running out of supplies.
© Copyright IBTimes 2023. All rights reserved.