A new phase has begun in the battle for the city of Raqqa, Islamic State's de facto capital in Syria. An alliance of US-backed Kurdish-led fighters is advancing on the city, aiming to encircle and ultimately capture it. Residents of the city and local villages have fled with whatever belongings they could carry and have set up makeshift camps in the desert.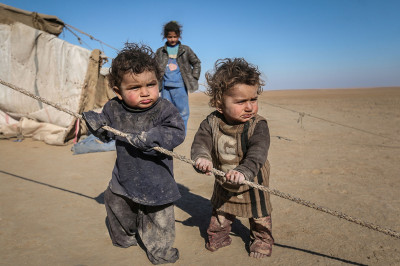 The Syrian Democratic Forces (SDF) said in a statement the action was being undertaken with "increasing support from the (US-led) international coalition forces" through both air strikes and backing from coalition special forces on the ground. The SDF, which includes the powerful Kurdish YPG militia and thousands of Arab fighters, launched its multi-phased campaign in November.
Islamic State (Daesh, Isis) is also being fought in a separate campaign by the Turkish army and Syrian rebel groups northeast of Aleppo, and on several fronts across Syria by the Syrian government backed by the Russian air force and Iranian-backed militia.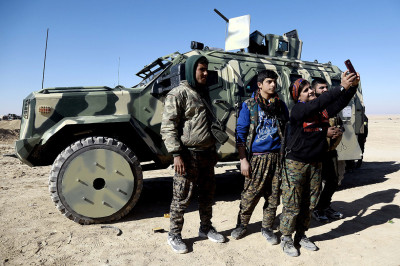 Islamic State is fighting hard to preserve its Syria foothold as it loses ground in Iraq. It still holds swathes of Syrian territory, mostly in central and eastern Syria.
This is the third phase of the Raqqa operation. The first phase targeted areas north of Raqqa city. The second, targeting areas to the west of the city, is ongoing, with SDF forces yet to capture the Islamic State-held Euphrates Dam.