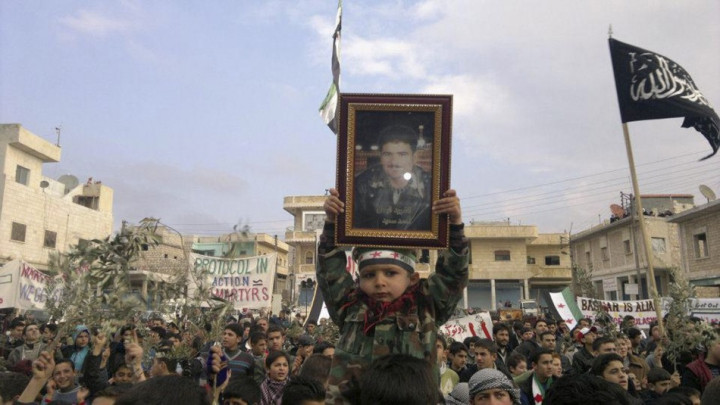 The Syrian army's withdrawal from the city of Homs is just a "show" designed to confuse the Arab League monitoring team, a human rights group warned as mass protests build up again in the city.
The London-based Syrian Observatory for Human Rights reported that, after pulling out from the streets, 11 armoured military vehicles have moved inside government centres in the Baba Amr neighbourhood of Homs.
"They can get out in five minutes and get back to the streets any time they want," Rami Abdurrahman, founder and director of the group, told the International Business Times UK.
Branding the withdrawal of the vehicles prior to the arrival of the Arab League delegation as a "show", he said it underlined the continued deception of the regime, which is attempting to deny there is a popular revolution taking place inside the country.
According to Abdurrahman, at least 30,000 people were expected to demonstrate in the flashpoint city against President Bashar al-Assad's government after several days of a military bombardment by government forces.
The human rights organisation put the civilian death toll from the bombardment at 44 people. Among them, 34 rebels died in Homs during the bombing of the Baba Amr neighbourhood. Another 15 bodies were found elsewhere.
Homs, Syria's third largest city, was besieged by security forces, leaving the population without food, water or electricity for days. France urged Assad to give the Arab League mission immediate access to the city.
"In keeping with the Arab League plan, it is imperative that the authorities in Damascus allow the observers access to the city of Homs," a spokesman for the French Foreign Ministry said. "The repression and unprecedented violence committed by the regime of Damascus must cease."
Fifty observers, from Jordan, Egypt and other Arab countries, have arrived in Syria. The Arab League said they will travel to Homs and elsewhere to monitor government pledges to withdraw tanks and troops from cities.