The US authorities have barred a Syrian cinematographer from entering the country over what they say was the discovery of "derogatory information". Khaled Khateeb was expected to visit California for the Academy Awards on 26 February, where The White Helmets — a film he worked on — is in the running to win best documentary short.
The 21-year-old was expected to arrive in Los Angeles on 25 February and had already received his visa for the same. However, according to the Associated Press, he was detained by Turkish authorities earlier this week and was asked to apply for a passport waiver as well. Khateeb was denied the waiver by US authorities.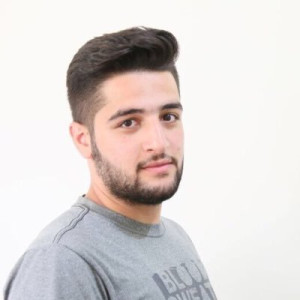 The Department of Homeland Security has opted not to expand on their reasons for the decision. Gillian Christensen a spokeswoman for the agency only pointed out that "a valid travel document is required for travel to the United States".
The term "derogatory information" is often used to reference a broad category of reasons, which could include anything from terror connections to passport irregularities.
Khateeb, who works as a cinematographer and press officer for the Syrian White Helmets, (Syrian Civil Defense) met British filmmaker Orlando von Einsiedel in 2015 and agreed to work on his film project to document the experiences of three rescue workers as they strive to save civilians from areas affected by the ongoing Syrian conflict.
The humanitarian group was also nominated for 2016's Nobel Peace Prize.
Much of the 40-minute Netflix documentary features footage captured by Khateeb.
"If we win this award, it will show people across Syria that people around the world support them. It will give courage to every volunteer who wakes up every morning to run towards bombs," the Syrian told CNN ahead of the awards show.
"If I cannot enter the US, I will not give up: we know that we have many friends in US, that there are people that share our humanitarian values. I look forward to meeting them all one day."
Check out the trailer for The White Helmets below: