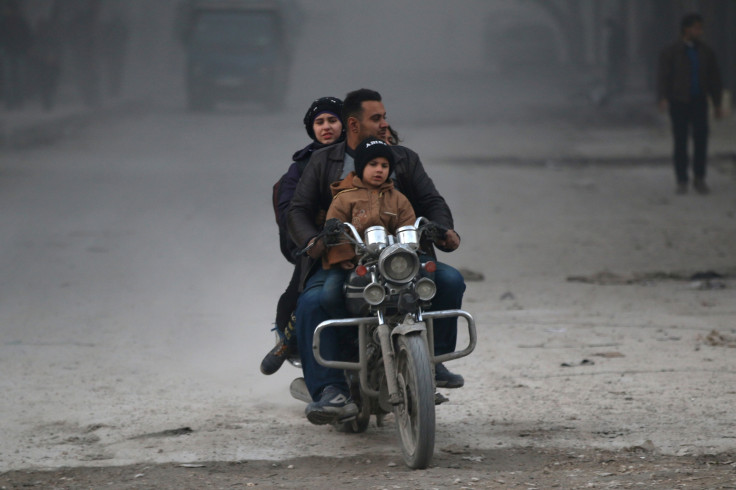 The Syrian army captured Sheikh Saeed district near southeastern Aleppo on Monday (12 December), giving regime forces control of 90% of the area that was previously held by rebels, a Syrian official and the UK-based Syrian Observatory of Human Rights said.
Rami Abdel Rahman, the head of observatory told AFP, "The army is now in full control of Sheikh Saeed." He added that Syrian forces captured the district in the early hours of Monday after fierce battle. "Syrian regime forces are now in control of 90 percent [of the area]," he noted.
Sheikh Saeed is located to the south of eastern Aleppo enclave and has been the site of intense battle for several days as insurgents tried to resist an assault by the army.
Meanwhile, more than 10,000 civilians fled eastern Aleppo on 11 December to districts under the control of regime forces that launched an offensive to gain control of rebel-held areas of eastern Aleppo on 15 November. At least 130,000 civilians have been displaced since, since forces loyal to President Bashar al-Assad started to advance towards Aleppo.
The remaining parts of rebel-held districts were pounded in air raids through Sunday night and into Monday morning, the Observatory said.
Russia's defence ministry said on Monday that at least 782 rebels had put their weapons down and fled to western Aleppo.
Syrian forces and their allies overtook most of the rebel-held territory in Aleppo in less than a month. Since 2012, Aleppo has been divided between rebels in the east and regime forces in the west.