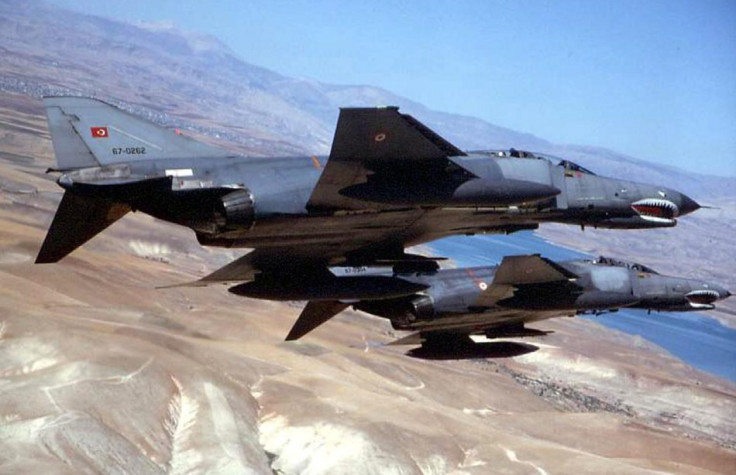 The shooting down of a Turkish F-4 jet by the Syrian military is snowballing into a big crisis. The Turkish foreign ministry is expected to release a statement on Sunday while Syrian officials said the shooting down was an accident and not an aggressive act.
Two pilots who were on the flight were also missing and if they are found to be dead, tensions between the two countries are bound to increase. This is the last thing Syria would want given the political and economic turmoil the country is facing.
On Saturday, Turkish President Abdullah Gul said it was not possible to ignore the fact that Syria shot down one of its fighter jets.
"It is not possible to cover over a thing like this, whatever is necessary will be done," Gul was quoted by state news agency Anatolia, according to an Aljazeera report.
"It is routine for jet fighters to sometimes fly in and out over [national] borders ... when you consider their speed over the sea. These are not ill-intentioned things but [they can] happen beyond control due to the jets' speed," Gul added.
Earlier, the Turkish government said it would act decisively after a full probe into the incident.
Although the Syrian government apologised for the attack, Turkey is yet to respond.
The plane was flying very low over the Mediterranean waters and it was dealt with in accordance with the laws that govern such situations, according to a Syrian military spokesperson.
The Syrian military defended the attack saying the target was flying over its territorial waters.
Meanwhile, the international community is equally worried about the situation escalating.
UN Secretary General Ban Ki-Moon urged both sides to exercise restraint over the issue.
"The secretary-general is following the situation closely. He hopes this serious incident can be handled with restraint by both sides through diplomatic channels," Ban's spokesperson Martin Nesirky was quoted by Aljazeera.
People who are familiar with the matter opine that the current situation has the potential to trigger a serious crisis in the fragile relationship between the two countries.
Ties between the two countries have been put to test since the more-than-a-year-long Syrian uprising.
Scores of Syrian refugees have been flooding Turkey to escape the bloodshed.