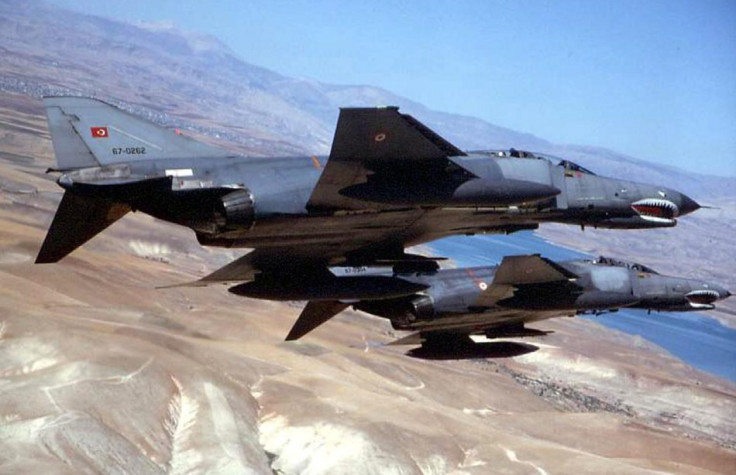 The Syrian military shot down a Turkish fighter jet which was reportedly flying over Syria on Friday and the Turkish government vowed to respond decisively after a complete probe.
"As a result of information obtained from the evaluation of our concerned institutions and from within the joint search and rescue operations with Syria, it is understood that our plane was brought down by Syria," Turkish Prime Minister Tayyip Erdogan's official statement said, according to Reuters.
The prime minister's office added that its government would give it final stance and take necessary steps after the incident was fully probed. Erdogan held an emergency meeting for a couple of hours with top army officials immediately after the jet went missing.
Turkish government did not respond to Syria's apology.
The plane was flying very low over the Mediterranean waters and it was dealt with in accordance with the laws that govern such situations, according to a Syrian military spokesperson.
"Our air defences confronted a target that penetrated our air space over our territorial waters pre-afternoon on Friday and shot it down. It turned out to be a Turkish military plane," the Independent quoted a military spokesperson as saying.
According to reports, a search is on for the two crew members who were missing after the strike.
Earlier reports from Turkey suggested that one of its F-4 fighters went missing as it was believed to have been shot by Syrian forces.
The F-4 went missing near the Syrian coast in the south-west of Turkey's Hatay province. Radio contact was lost about an hour and a half after the jet took off from its base.
If the situation escalates, Turkey will not be an easy adversary for Syria given the political and economic turmoil the country is in.
Analysts are of the opinion that the incident has the potential to trigger a serious crisis between two countries since their ties are already broken.
Although the Turkish government responded in a relatively soft manner saying the forces from both the countries were working together to find the missing crew.
If the pilots are found to be dead, the tensions are bound to worsen.
The relationship between the two countries has been put to test since the more-than-a-year-long Syrian uprising.
Scores of Syrian refugees have been flooding Turkey to escape the bloodshed.