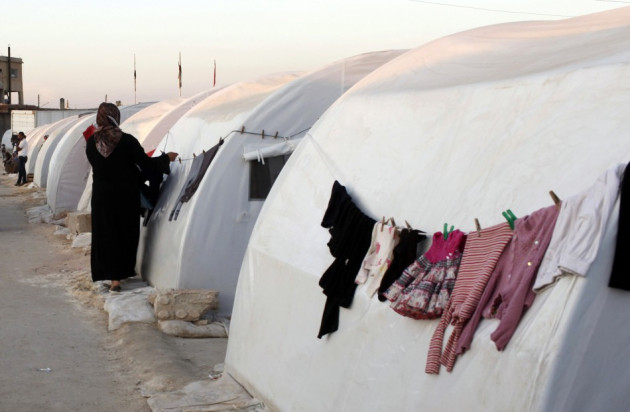 Turkey has repeated calls for urgent action by the UN after announcing that the number of Syrian refugees in its holding camps has surpassed 100,000.
The country's disaster management agency (AFAD) said there were 100,363 Syrians in more than a dozen camps in Turkish provinces along the border.
Ankara has repeatedly asked for the UN to build refugee camps in a safe zone within Syria.
Egemen Bagis, Turkey's Europe minister, called on the European Union to help the country solve the refugee issue.
"Europe should start thinking about the people who have fled Syria into Turkey," he told German daily Die Welt. "Europe is in a state of paralysis. There is no progress because it is completely fixated on the euro crisis."
The European Commission announced in September that it would deliver an additional €50m (£40m) in humanitarian aid to help civilians in Syria. The total available from the commission amounts to €119m.
Meanwhile, the Armenian plane that was ordered to land in eastern Turkey to be searched has been given the all-clear to continue its journey to Aleppo, Turkey's deputy prime minister, Bulent Arinc, said.
The plane was carrying aid and obtained special permission to fly through Turkish airspace only on condition that its cargo could be seached for military equipment.
It was the second aircraft en route to Syria forced down in Turkey in a week after a Syrian passenger jet flying from Moscow to Damascus was forced to land in Ankara. Turkish authorities said the plane was carrying military gear but Russia insisted that the equipment was spare parts for radar.