T20 World Cup 2016: Shahid Afridi to remain captain says PCB chief Shaharyar Khan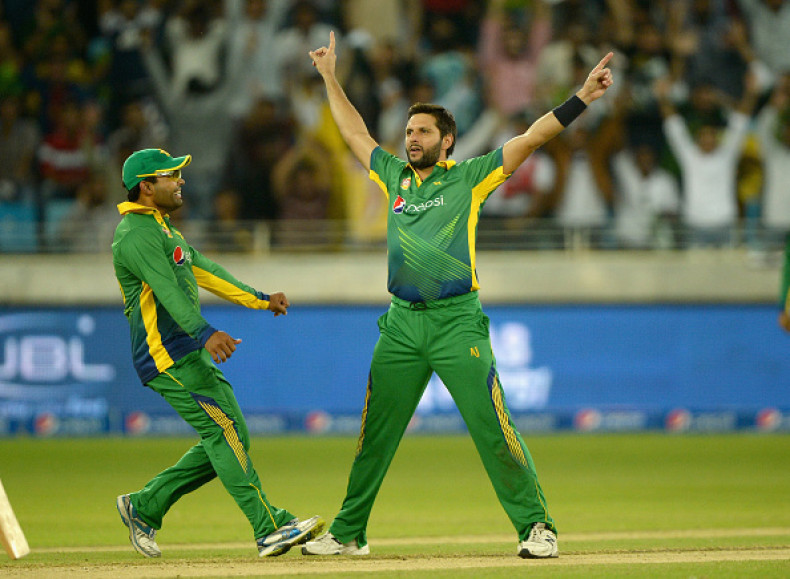 Pakistan Cricket Board (PCB) Chief Shaharyar Khan has hinted that there will be a number of changes in areas related to the Pakistan team following their disastrous performance in the ongoing Asia Cup. However, he insisted that Shahid Afridi will remain captain of the T20 side despite growing calls from ex-cricketers for him to quit.
Pakistan have struggled of late in the T20 format, and their travails in the Asia Cup have only highlighted the growing difference between them and other top sides. The Men in Green lost their opening game to arch-rivals India and beat the United Arab Emirates convincingly only to suffer a defeat to Bangladesh, a team they were expected to beat. This loss led to Pakistan's early exit from the tournament.
"It wasn't just a matter of disappointment but it was a painful experience to watch Pakistan play like that. The performance was very poor other than a few individual performances, but I can assure that accountability is inevitable and whoever is responsible has to answer. Changes are important but we have to sit and think wisely. We are not going to make anyone a scapegoat or do a witch hunt but whatever we do, it will be done with clarity," Khan said as quoted by ESPNCricinfo.
"I understand there is a lot of criticism (of Afridi), but I am not going to change anything one week before the major tournament in India. Afridi will remain captain unless he himself pulls out of the job. He has been serving Pakistan for the last 15 years. There are problems in his captaincy which can't be mended, especially at a time when his career is about to end.
"Also, we don't want to disregard the longest serving players of Pakistan cricket. So, I am not going to push the panic button and take any decision in haste. This is not my style. Some changes you will see will be done before we play our first matches in World T20 and other important changes will be done after the tournament."
Pakistan take on Sri Lanka in the final group game of the Asia Cup in an inconsequential match. They start their ICC T20 World Cup campaign on 14 March, playing the winner of the Group A qualifier at Eden Gardens, Kolkata.