An underwater photo of tadpoles seemingly flying across a bright blue sky has won first place in the inaugural Royal Society Publishing photography competition, launched to celebrate the power of photography to communicate science. Scientist and photographer Bert Willaert captured the winning shot while snorkelling in a canal in his native Belgium.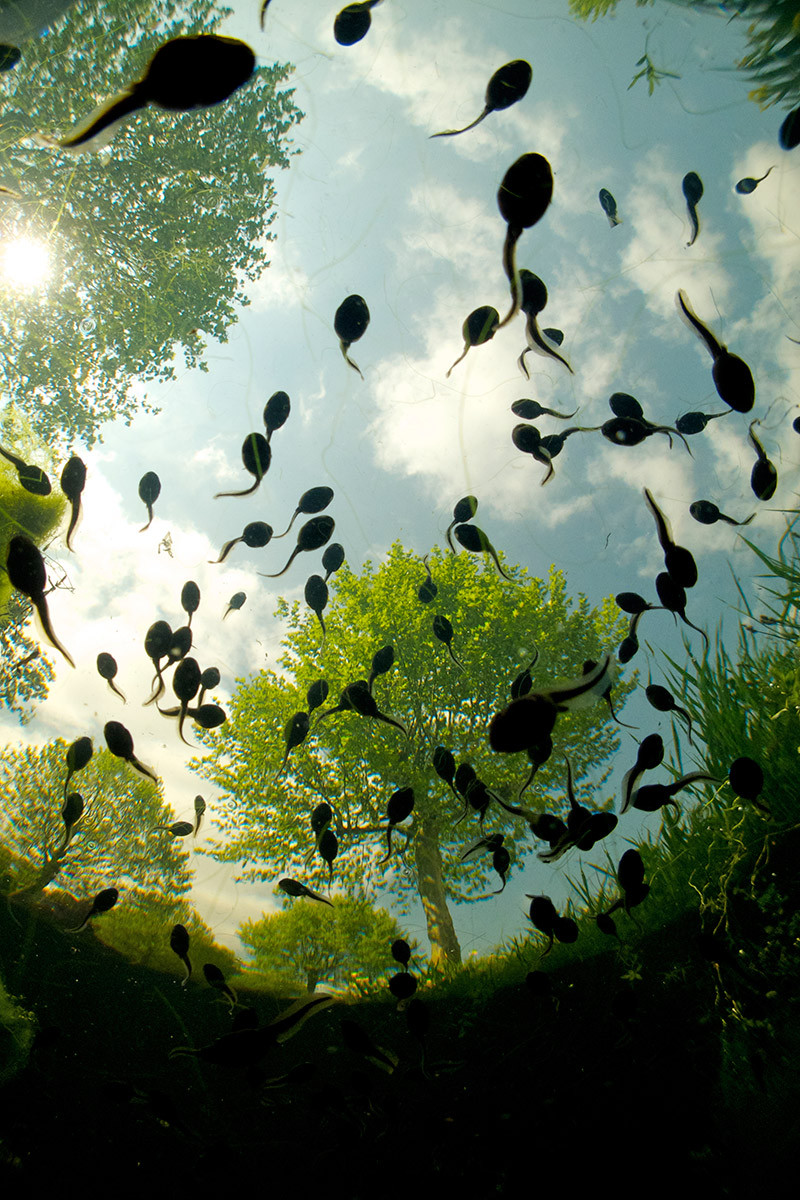 Willaert, who is a biologist of amphibian evolution and an environmental adviser, said: "Clear water is hard to come across in the part of Belgium where I live, as a consequence of eutrophication. Algae grows from the nutrients flushed down the drains in detergents and sewage, clouding the waters and suffocating other oxygen-dependent life. When I noticed these common toad tadpoles in the crystal-clear canal I wanted to capture the chance encounter from their perspective.
"The underwater world is only accessed by a limited number of people, and snorkelling in the fresh water in Belgium I was surprised by the beautiful scenery and the silence. To conserve the natural world I think drawing attention to the beauty of these ordinary moments in our own neighbourhoods, including our own backyards, is particularly important. I believe people will only conserve things when they know it exists — and how often will people have snorkelled in their own garden pond?"
Willaert's photo was chosen from more than 1,000 entries by a judging panel of expert scientists, including Professor Alex Badyaev, a multiple winner in the Wildlife Photographer of the Year competition. He said: "To me the winning photo communicates the power of a common biological phenomenon visualised in a new light, and from a perspective that emphasises the other half of the ecosystem; the half we usually miss when looking down at a tadpoles' puddle, but one that is very much part of the tadpoles' own view — the clouds, the trees, and the sky."
The category winners and runners-up will be on display at Life Through a Lens, a free event at the Royal Society on 26 November 2015, at which wildlife photographers and editors will discuss their experiences of capturing nature and the importance of images in communicating science.