Taiwan asks China to stop its 'military harassment'
Taiwan has claimed that as many as 103 Chinese warplanes flew towards the island in a new daily high.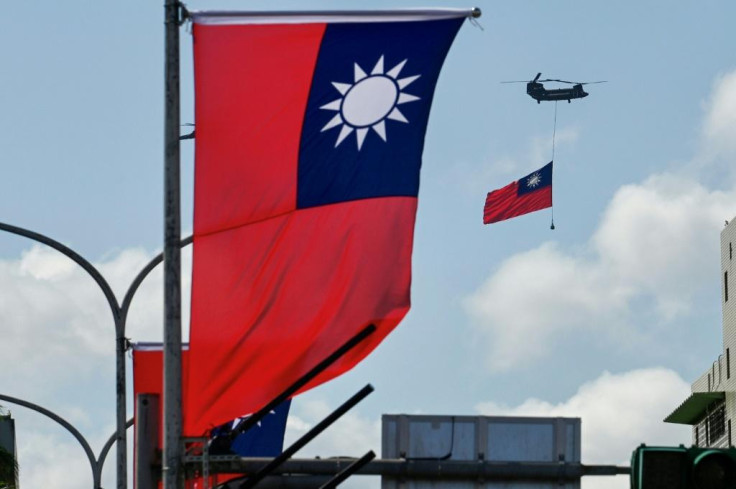 Taiwan has urged China to stop "military harassment" of the island nation in a statement issued on Sunday. The appeal comes after it detected more than 100 Chinese military aircraft flying towards it.
Taiwan's defence ministry said that it spotted the aircraft between 6 a.m. on Sunday and 6 a.m. on Monday. It called the actions "military harassment" and added that they could lead to escalating tensions.
"We urge the Beijing authorities to bear responsibility and immediately stop such kind of destructive military activities", read a part of the statement.
"The continuous military harassment by the Communist military can easily lead to a sharp increase in tensions and worsen regional security," it added. The defence ministry has asked China to "immediately stop such destructive unilateral actions".
China considers Taiwan to be its breakaway province. It has never ruled out the use of force to bring Taipei under its control, but since Taiwanese President Tsai Ing-wen took office in May last year, Beijing fears the democratic leader may seek independence for the self-ruled nation.
Taiwan has long warned Beijing against increasing its military activities in its airspace, but China has only increased military activities in the past two years to force Taiwan to accept its rule.
Taiwan has been on alert since Russia invaded Ukraine and believes that China could make a similar move.
The tensions between the two nations have flared up with US officials' visit to Taiwan. China has increased its military activities in the region in response to Taiwan's increased interaction with the United States.
The UK's stance on Taiwan:
Last week, the British parliament called Taiwan an "independent country" in a report prepared by the Foreign Affairs Select Committee of the House of Commons.
The report suggested actions that the UK might take to deter China from using force against Taiwan. It said that the UK may publicly and privately urge China to show some restraint or work with allies to prepare economic sanctions against China to be imposed in "the event of an invasion or economic blockade of Taiwan".
"Taiwan is already an independent country, under the name Republic of China", the committee report says. "Taiwan possesses all the qualifications for statehood, including a permanent population, a defined territory, government, and the capacity to enter into relations with other states — it is only lacking greater international recognition."
It further stated that the UK must loosen self-imposed restrictions on interactions with Taiwanese officials. It also underlined that the UK's "One China" policy is not the same as China's "One China" principle and added that it merely acknowledges Beijing's position.
The committee also called for the UK government to reveal its China strategy, which has been withheld from ministers and other officials due to security reasons. It says that it only makes it difficult for "both state and non-state actors, including civil servants, academics, and businesses", to comply with government plans.
It says that China poses a significant threat to the UK on many different levels and asks the government to publish an unclassified version of its China strategy.
The blunt report comes at a time when Britain is working to improve its relations with China. Under former Prime Minister Boris Johnson, the relationship between the two countries took a severe hit.
Cleverly believes that isolating the world's second-largest economy may prove detrimental to the UK's economy and interests. Britain has been China's harshest critic for the last few years; however, the current Prime Minister Rishi Sunak's government is now trying to improve the relationship.
Sunak maintains that it is important to continue to engage in talks with Beijing. His office is even trying to set up a meeting with the leaders of the two countries at the G20 summit in India next month.
© Copyright IBTimes 2023. All rights reserved.