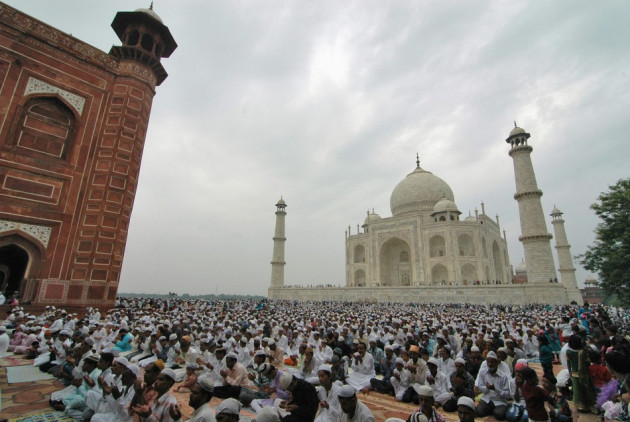 An Indian minister has sparked widespread outrage by saying he would have "willingly led a mob" to demolish India's most famous monument, the Taj Mahal.
Mohammed Azam Khan, development minister of Uttar Pradesh state, home of the Taj Mahal, said that the 17th-century building in the city of Agra was an example of wasted public money and should be razed.
The white marble palace was built by late emperor Shah Jahan in memory of his third wife Mumtaz Mahal. Khan said the emperor "had no right to squander [millions] from the public coffers".
"If people had decided to demolish the Taj Mahal instead of the Babri Mosque in Ayodhya, I would have willingly led them."
The Babri Mosque was destroyed in 1992 during a riot that sparked ethnic clashes between Muslims and Hindus that resulted in 2,000 deaths.
"He is mad and should be put in Agra's mental asylum," Surendra Sharma, president of the Braj Mandal Heritage Conservation Society, told IANS news agency.
"He doesn't realise that the Taj is as much a religious and spiritual monument as the mosque in question was. If the minister thinks Agra residents would allow anyone to touch or damage the pride of India, all I can say is that it is foolish and short-sighted of him."
"The Taj is a climax of 5,000 years of Indian excellence, a justifiable pride and a valuable legacy," added historian R Nath.
"I am saddened by the minister's statement,and would only consider it a reflection of his madness and stupidity."
Built between 1632 and 1653, the Taj Mahal was made a Unesco World Heritage Site in 1983.