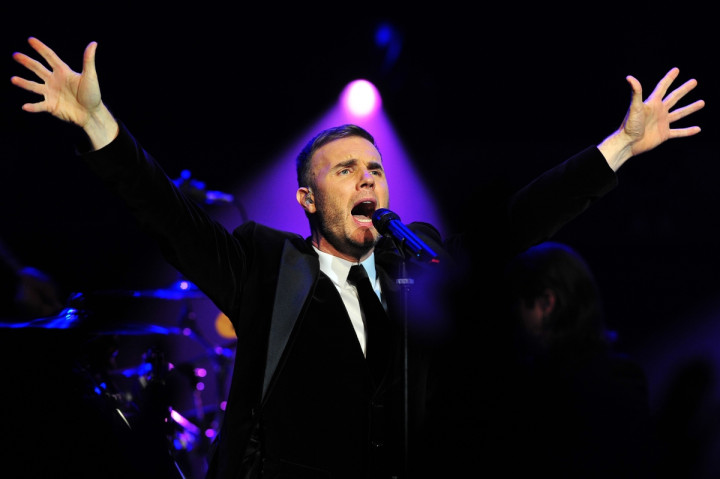 Take That frontman Gary Barlow has apologised to anyone "offended" by media reports earlier this the year which alleged he avoided paying taxes, but stopped short of saying sorry for his role in the scheme.
The former X Factor judge, along with two of his Take That bandmates – Howard Donald and Mark Owen – were accused of keeping millions of pounds back from the HMRC through an 'aggressive' tax avoidance scheme.
The Rule The World hit-maker has now broken his silence, taking to Twitter to express his regret over the accusations, after months of silence on social media site.
Barlow, 43, wrote: "I want to apologise to anyone who was offended by the tax stories earlier this year."
He then said that he was trying to rectify the situation: "With a new team of accountants we are working to settle things with all parties involved ASAP".
Some Twitter users however were unconvinced by his "apology" and felt it was just to appease the public as the series of tweets, the first since 7 May, were followed by an announcement that the band's new album will be out shortly.
The investment scheme used by Barlow was employed by around 1,000 other celebrities and wealthy people including high-profile figures such as Sir Michael Caine and George Michael.
While Jason Orange and Robbie Williams were not believed to have been involved in the scheme, the remaining members of Take That are understood to be among its largest investors.
David Cameron's government seemed to have recently taken a tougher stance on tax avoiders, but the UK prime minister defended Barlow and said the star's OBE should not be revoked in this case, despite contrary demands from the public.
Cameron said: "Gary Barlow has done a huge amount for the country, he has raised money for charity, he has done very well for Children in Need, so I'm not sure. The OBE is in respect of that work and what he has done."